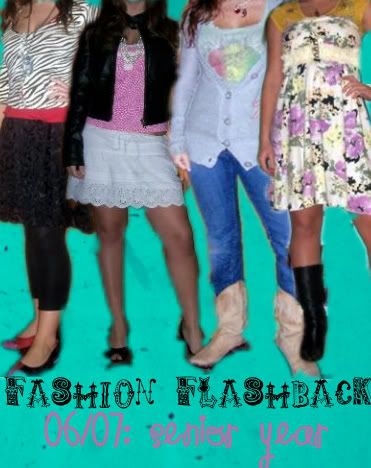 I'm loving reading everyone's fashion flashback stories for the "back in time giveaway"! I thought I'd share a few of my fun outfits back from senior year of high school. I love looking through the folder of outfit pictures. Back then I had such eccentric taste, I was so experiemental with fashion and finding my own unique sense of style.
I'd love to embrace that bit of senior year me--not being afraid to put unusual colors together, wear crazy thrift store finds, or pile on accessories.
What fashion advice would you give yourself a few years ago?
xoxo, lauren
P.S. Check out my "Conversation Hearts" Guest Post at Fashion Court to check out my Valentine's Day high school flashback!