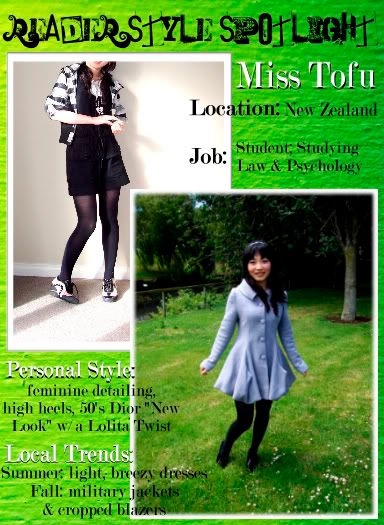 I'm so excited to post the first installment of a new series on La Petite Fashionista-- Reader Style Spotlight! It's a chance to highlight readers' personal style, as well as hear about some of their local trends around the globe!
The lovely Miss Tofu is the first featured guest! She has an adorable vintage inspired style with a dark, victorian spin. I can't wait to learn more about all over my awesome readers & fashion blogging friends!
If you would like to be featured, send me an email with a favorite outfit shot!
xoxo, Lauren