Milwaukee, Wisconsin prides itself on being home of the Harley Davidson motorcycle. So, I played tourist and checked out the museum. Although, I'm far from a biker chick, I do enjoy a chic leather motorcycle jacket!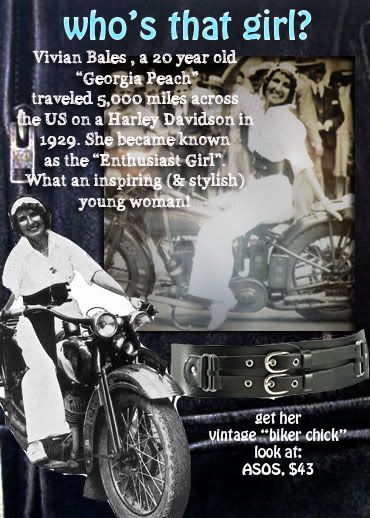 One of my favorite parts of the exhibit was a feature on women who were pioneers in the motorcycle world. I couldn't help but love the spunk of 20 year old Vivian Bales, who traveled 5,000 solo miles on her Harley. Her leather corset belt seemed to make her outfit that much more stylish.
These are some other parts of the exhibit that caught my eye: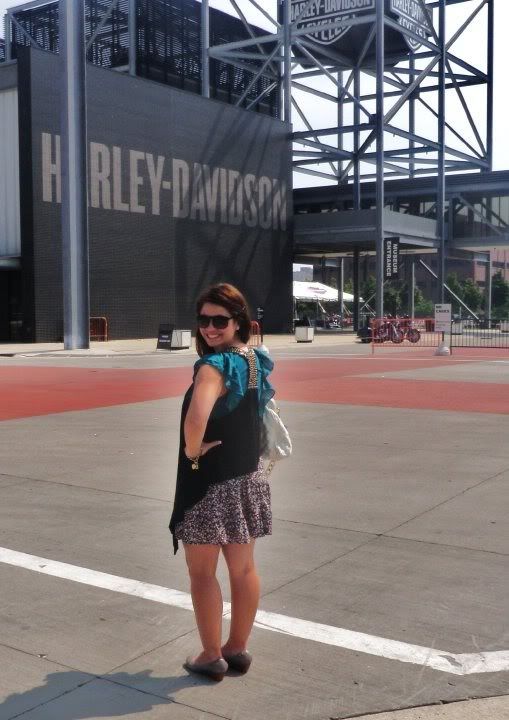 Yes, I purposely wore my studded vest for the occasion ;)
Biker chicks have been inspiring fashion for years!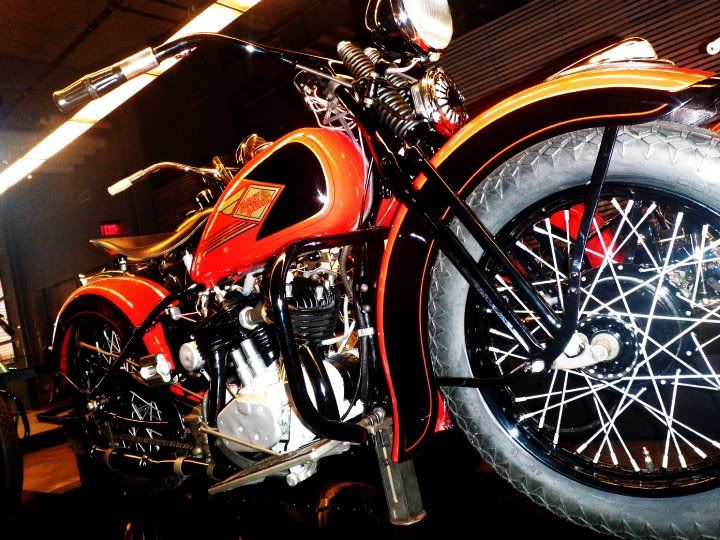 she's a beauty!
I would drive a pink Harley in a second!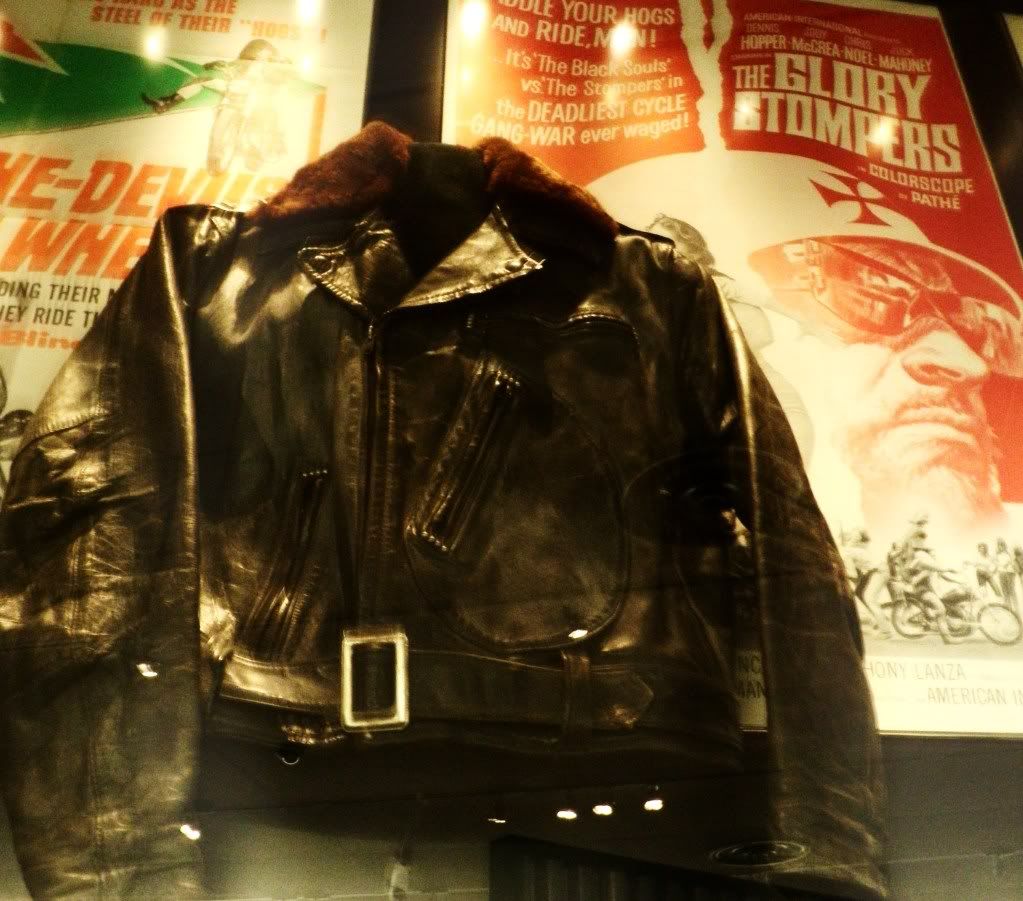 A vintage black leather biker jacket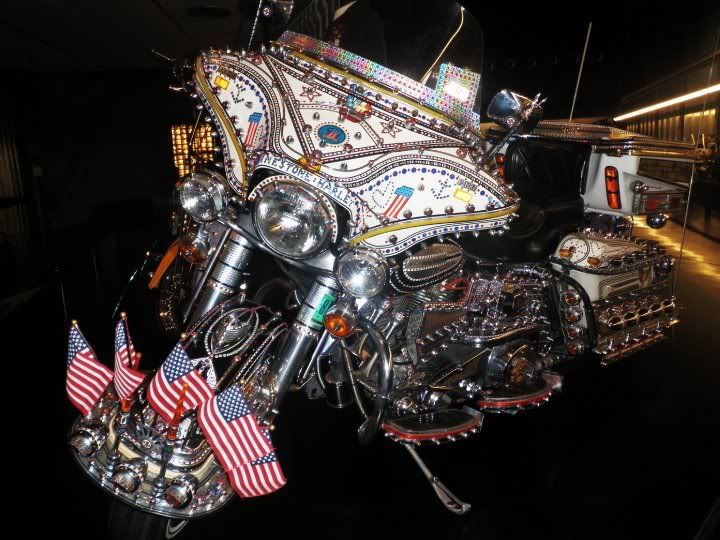 Cheesy but awesome rhinestone covered bike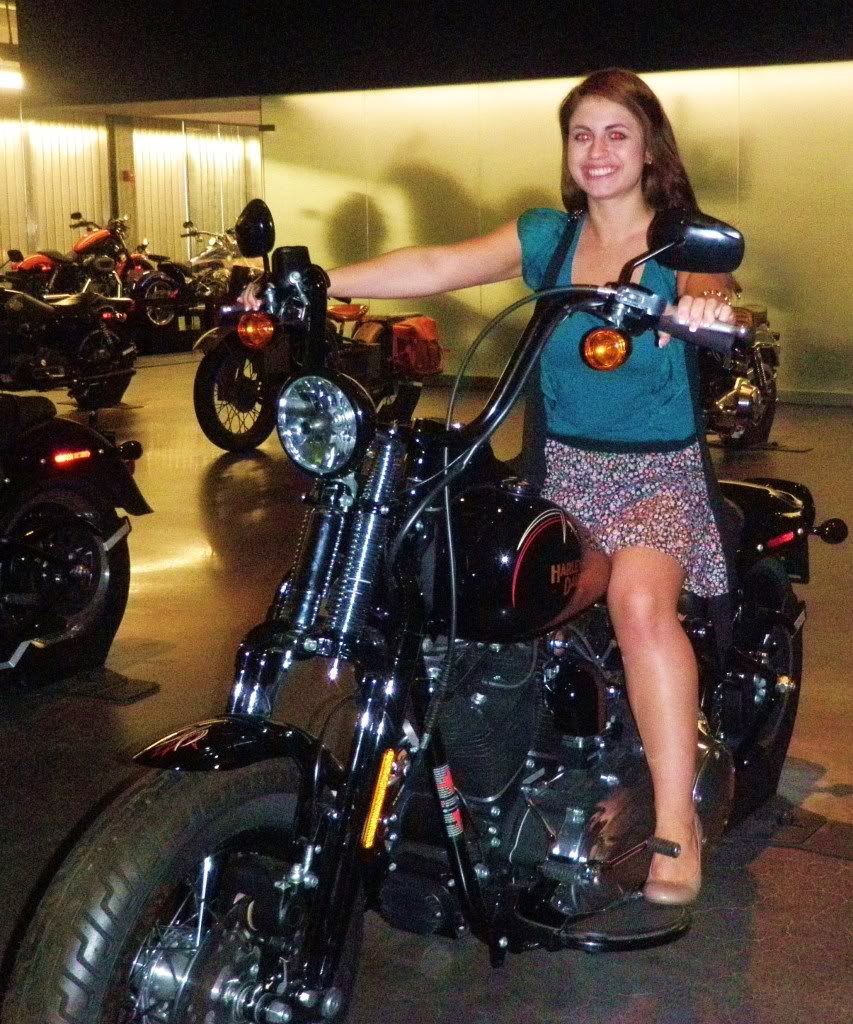 Who said biker chicks can't wear floral?
It was a very fun & hands on museum! Although, I probably won't be driving a Harley anytime soon, I can certainly appreciate the work that goes into creating one and the leather jacket wearing bad boys that drive them!
xoxo
,
lauren