I'm back with another book review! This time, I bring you
Glamour: Women, History, Feminism
by Carol Dyhouse. The book explores the definition of Glamour throughout the year and what the word meant for women of each era. I think a foundation in fashion history is important for every fashionista!
Here are a few interesting highlights from the book:
1920's Flapper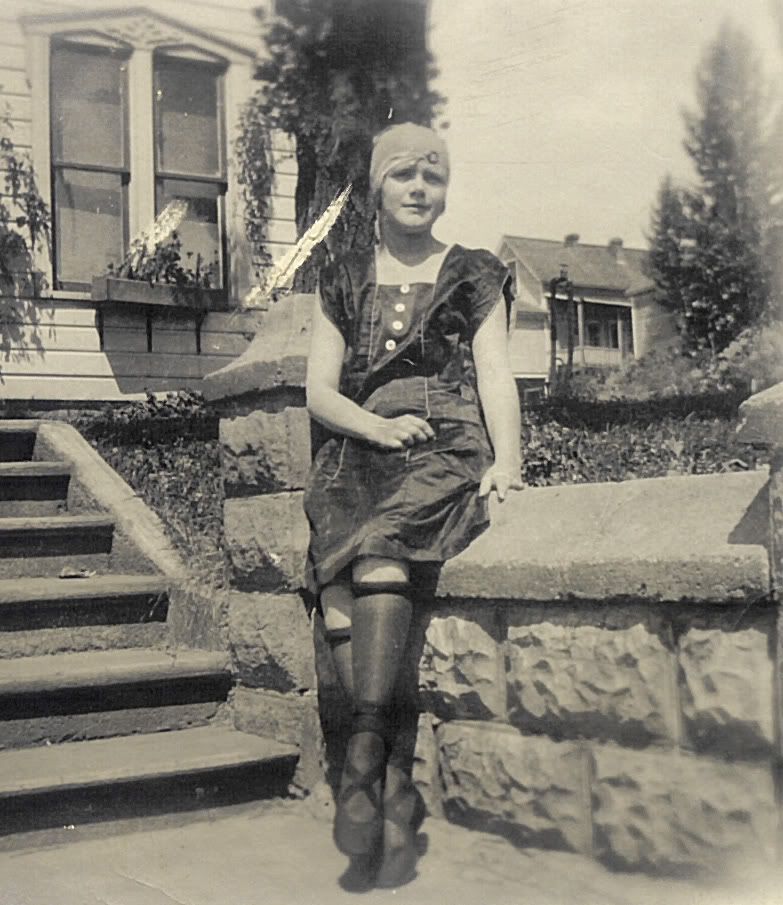 The "glamorous" woman of the 1920's was often identified as a flapper. She wore clothes inspired by Orientalism, Paul Poiret and Madeline Vionnet. Traditional ideas of feminine curves were abandoned in favor of an androgynous, boyish silhouette. She was marked by a streak of controversy by doing things usually reserved for boys like voting, drinking, and driving a car.
Diamonds, Fur, & Feathers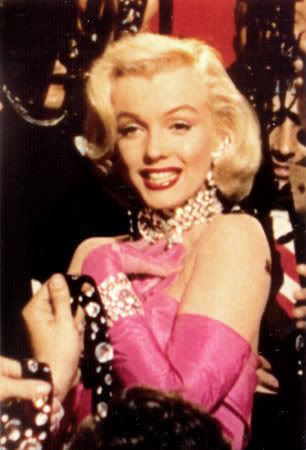 Diamonds became a status symbol in the late 1930's due to a large marketing campaign by De Beers, emphasizing the link between diamonds and romance. Marilyn Monroe made diamonds iconic with her "Diamonds are a Girl's Best Friend" performance in Gentleman Prefer Blondes". Furs and Feathers were worn by Hollywood actresses like Greta Garbo, linking glamour with sable coats.
Hollywood Dreams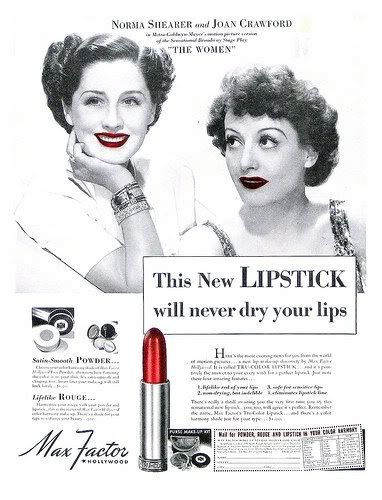 Hollywood cinema sparked dissatisfaction in women's ordinairy lives. It sparked desire to look like startlets from their silk gowns to the perfect red lips. Cosmetic companies like Max Factor began to thrive and featured actresses like Joan Crawford. Young women everywhere strived for a life of beauty and glamour and a disposable income to match.
Dior's New Look: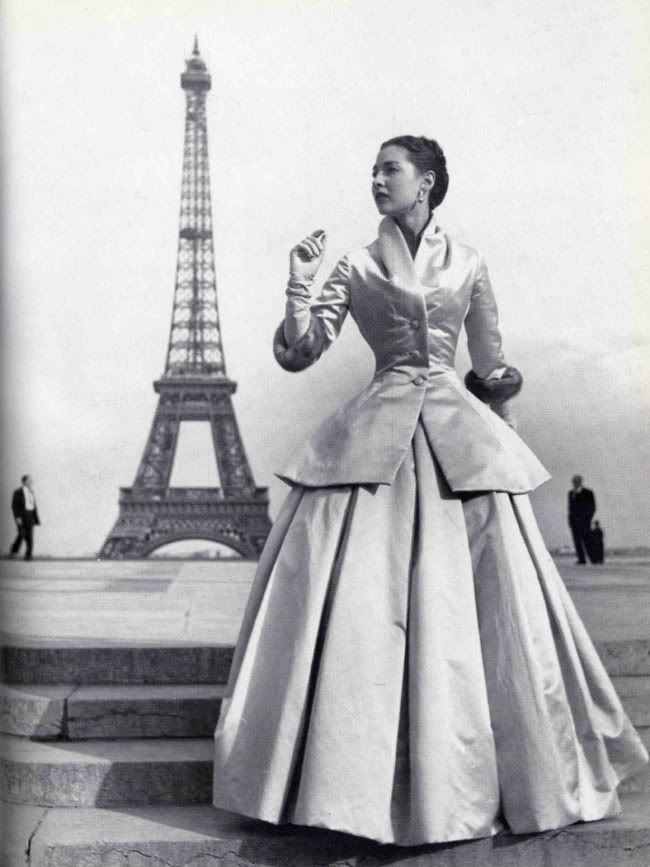 1947 brought Dior's groundbreaking New Look collection. Christian Dior almost single handedly redefined the of-the-moment silhouette for women. Gone were boyish figures; women now craved hourglass looks, big bust and hips, with a tiny waist. Dieting became a hot trend, in order to fit into the dresses; overt feminimity became "in", and independence fell into the shadows.
Revolution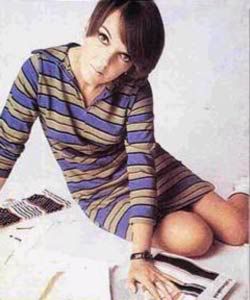 The late 50's and 1960's brought dramatic change in the sense that fashion and glamour began to gain inspiration from the streets. Youth became in vogue; British designer Mary Quant popularized beatnik style, and minidresses. Media was in a frenzy over young people's general attitude of defiance, with girls wearing trousers and boys in long hair. London was the root of the "Chelsea Girl" look; in the U.S. Edie Sedwick was its poster girl.
I thought
Glamour
was a fascinating look at how the definition of glamour has changed over time! What I also thought was interesting is that it seems like women have never been completely satisfied with themselves! They've always had a look that they've idealized. So let's change that girls. Let's be the first generation to be happy with ourselves the way we are!
xoxo
,
lauren