The first stop on my road trip was Memphis, Tennessee. The home of rhythm and blues, arguably the world's greatest bbq, & the always entertaining Beale Street.

After a long 10 hour drive, my mom & I had a great time stopping at B.B. King's restaurant to listen to some live music, parading around the party scene at Beale St. & a trip to the Rock & Soul museum. I definitely have a greater appreciation for the roots of American music & that good ol' southern hospitality!
striking a pose on Beale St.
the birthplace of blues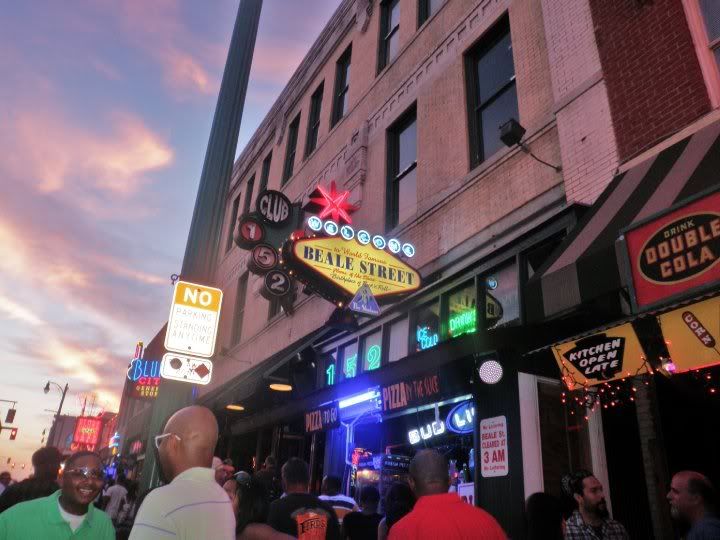 downtown sights & sounds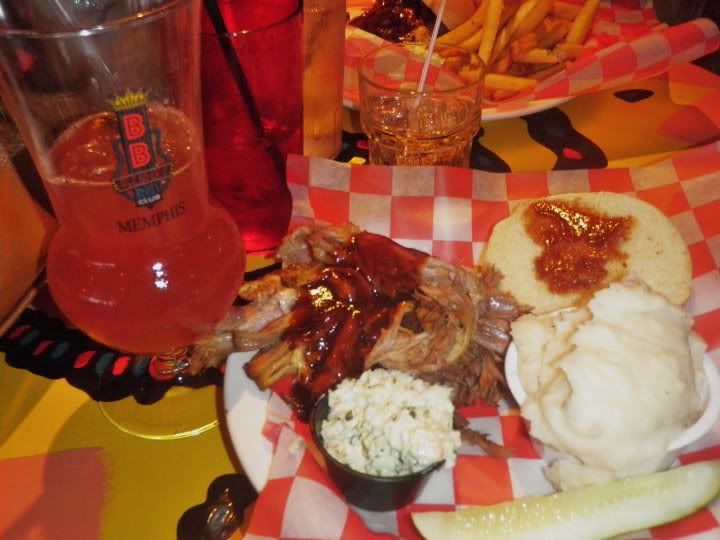 the best BBQ ever @ B.B. King's restaurant & their specialty "hootchie cootchie" drink to match
All shook up in Memphis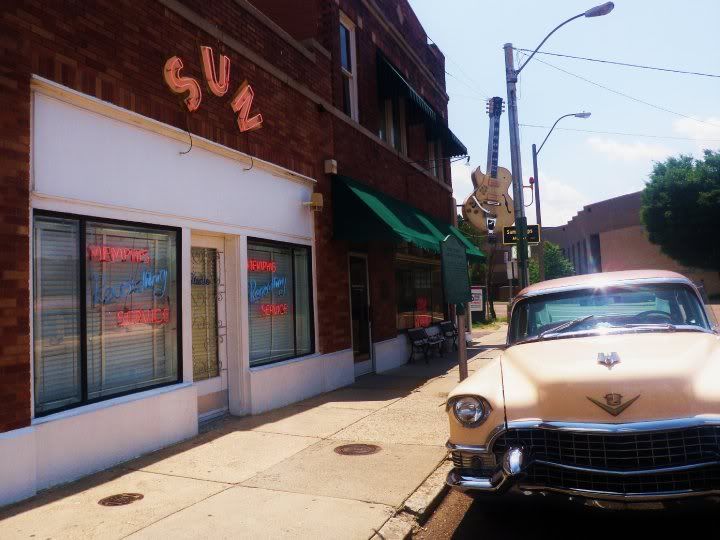 Sun Studio, where Elvis used to record
A bedazzled suit at the Rock n' Soul Museum worn by "the King"
Even though I've been spending more starbucks-fueled hours than I'd like in a cramped Ford Ranger, I've had some priceless bonding time with my mom. We visited family in St. Louis for the last couple of days, and stopped in Springfield, Illinois (Abe Lincoln's hometown) today. Finally I've reached Wisconsin!
Have you all been on any fun roadtrips? I'm dying to take more now that i've got the travel bug!
xoxo,
lauren
P.S. Make sure to enter the Sex and the City Tour Giveaway!