While I have no trouble picking out a game day outfit or organizing the perfect tailgate, when it comes down to actually knowing what's going on in the game I'm at a loss.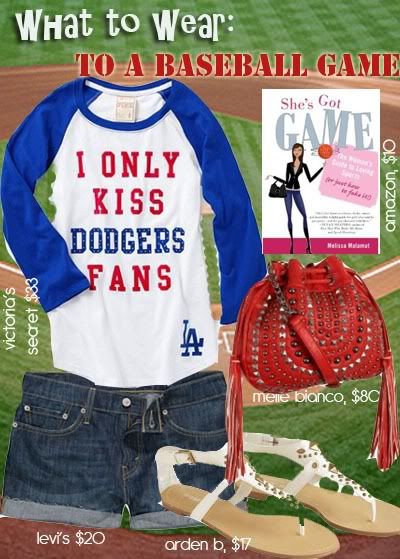 That's why I jumped at the chance to read Melissa Malamut's
: She's Got Game: The Woman's Guide to Loving Sports (or Just How to Fake It!)
. It's sort of embarassing how little I know about sports, even though I've attended more boyfriend's baseball games then I can count, 3 seasons of football games, and danced at every home basketball game in high school.
The book outlines the must-knows of MLB, NFL, NHL, College football & basketball, tennis, Major League Soccer, and even Nascar. The author has worked in sports PR & resarerches for ESPN, so she really knows her stuff. There's tons of fun facts thrown in about rivalries, sports movies & even what to wear. Maybe I'll even impress the boys with my newfound sports knowledge ;)
Will you be watching/attending any sporting events this summer?
xoxo, lauren