Just discovered the
Surf Lodge
in Montauk, NY and I'm endlessly daydreaming aboout escaping away to this little oasis. It combines two of my favorite things; surf culture and design to create an unbelivably cool but not pretentious atmosphere. I can already hear the waves calling my name!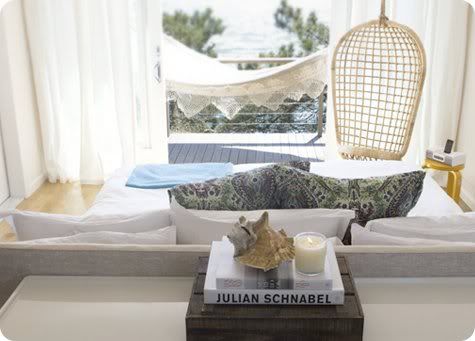 photos via
designsponge
Retro surf culture whether it be in the form of boardshorts, vintage surf club tees, or Hawiian prints has always been super inspiring to me. I love the colors and cheerful prints, and smewhat kitschy feel.
Where are you dreaming about vacationing to?
xoxo
,
lauren
P.S. Sorry I've been so busy this week getting adjusted to my new internship, can't wait to get all caught up on my blog reading!