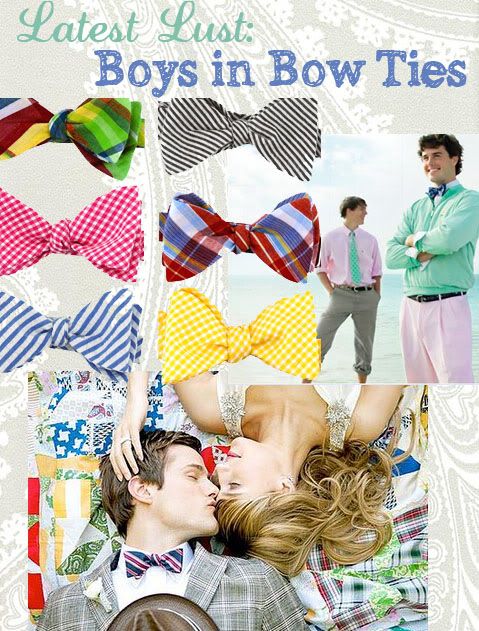 Call me old fashioned, but there is something I can't help but adore
a boy in a bow tie..
throw a southern accent into the mix & it might be love at first sight! I was totally inspired by these pretty printed styles up top from
Lumina Clothing Co
, what I love even more about them is that the company was started by a group of stylish and ambitious college guys!
Ever since Rachel Zoe's right hand man, Brad started sporting them, they seem to be popping up all over the place lately; especially southern universities! I personally love the throwback look and the idea of guys being a little bit dressed up.
& by popular demand.. the dapper guy who made bow ties hot again; the infamous Chuck Bass!
Do you swoon over boys in bow ties too?
xoxo, lauren