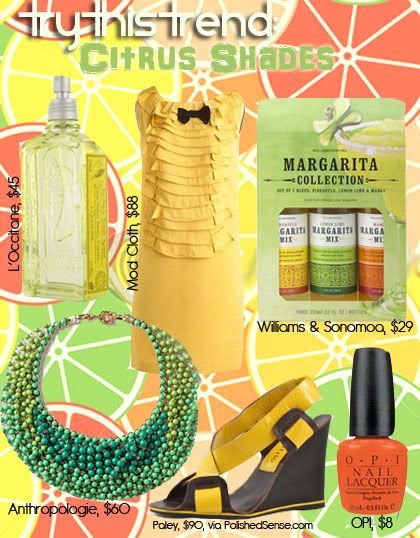 As a a Florida girl, my summer, I associate summer with fresh squeeze lemonade, roadside stands selling just-picked oranges, and lush green palm trees. So, it's only fitting that these colors remind me most of Summertime.
Right now, is the perfect excuse to break out your citrusy brights and scents. You can give yourself an
Atomic Orange
O.P.I. pedicure, or use Citrus Verbena scented
french soap
or fragrance from L'Occitane as the perfect lightweight scent. Give your outfit a punch of color in lemon colored wedges.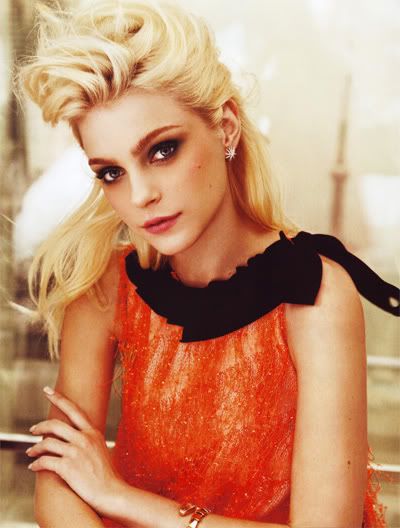 Try spicing up a little white dress with a lime colored statement necklace, and giving your skin a break & trying out some
naural beauty products
! I'm personally dying for an excuse to throw a fiesta and try out those
margarita
mixes, which sound amazing.
This summer definitely has been about finding a zest for life! It's been wonderful living somewhere different for the summer & having to meet new people and adjust to life in a new place :)
xoxo, lauren