So today I came to the realization that a mere week from now I'll be sitting in class..absolute madness! I can't believe how quickly the summer flew by. It was an incredible learning experience & I enjoyed being totally out of my element living in the Midwest for the last 3 months! I gave up the sizzling temperatures and beaches of FL for hikes in the state park, outdoor festivals, floating in the lake, & weekly burger night.. & loved every minute of it.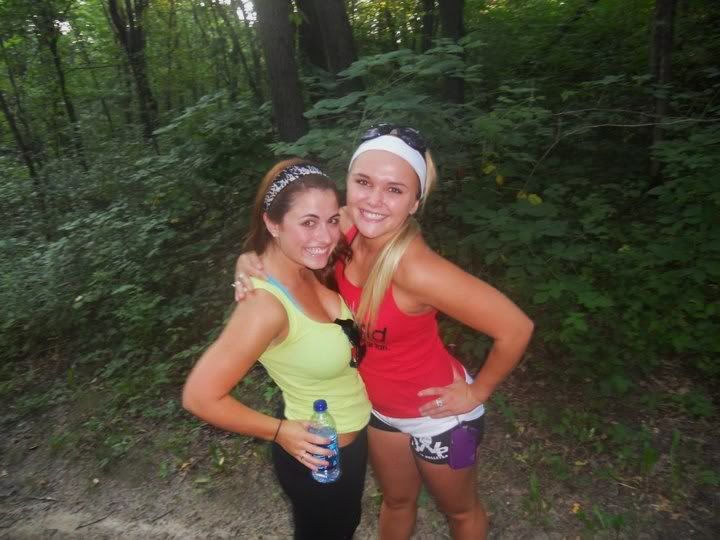 Going hiking to a cave at the State Park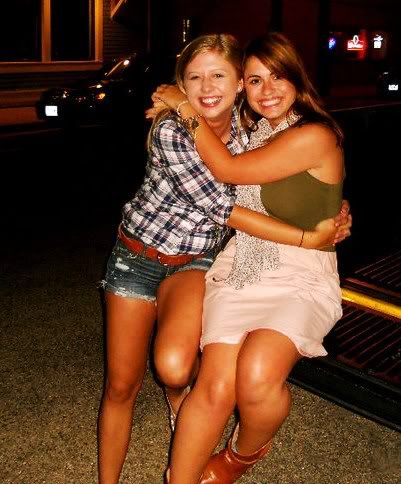 Dinner w/ one of my favorite interns & fellow blogger @
Simply Fabulous Fashion
I think living up here really influenced my style.. as I've gained a greater appreciation for the outdoors I've noticed my wardrobe has too. I've incorporated more plaids, nature inspired items like turquoise, floral prints & leather, and rugged but classic denim into my wardrobe. My love for the great outdoors as even extended to my beauty repetoire- I've started using more organic skin care products too; a new favorite is plant oil, particularly Argan oil (perfect for conditioning hair after a dip in the lake!).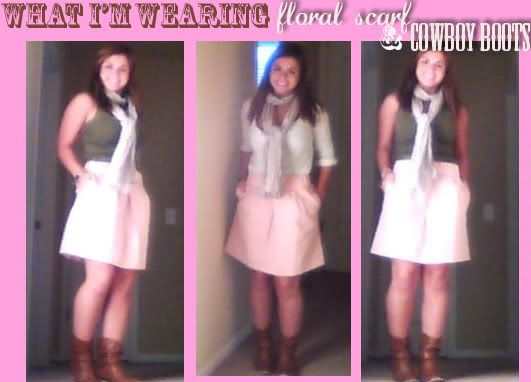 Here's a totally blurry computer photo of my outfit today (oh the joys of a dead camera battery)! I'm wearing a pale pink skirt my favorite tan ankle cowboy boots, a floral print scarf & olive tank.
What destination inspires your outfit choices?
xoxo, Lauren