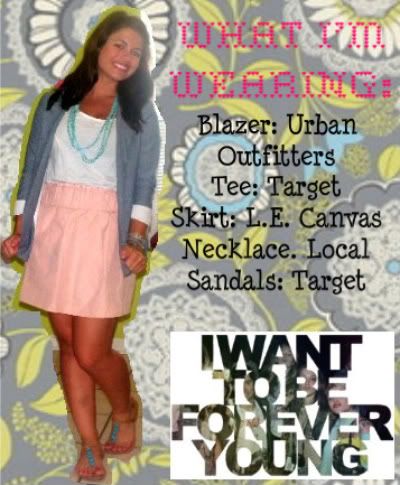 As I feel senior year quickly slipping away from me, I've been trying to make the most of my time left in college before we enter the "real world" and spend lots of time with friends and making memories. Forever Young may as well be our theme song for these last couple of semesters!
This chambray blazer is one of my recent purchases from an Urban Outfitters outlet type store, Urban Threads. I love how many ways I can wear it; definitely a great investment! I'm also wearing my favorite turquoise necklace & coordinating sandals because I love the pop of color it gives an outfit!
What should I add to my senior year bucket list?
xoxo, Lauren