Illustrated Moodboard
is a blog written by twin sisters, Carlotta & Rosa from Milan, living in London. They share their love of fashion through their beautifully illustrated blog posts. Seeing their outfits, other bloggers, and other inspirations in pen and ink never cease to make me envious of their enormous talent!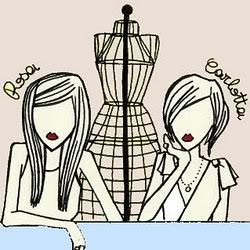 images via Illustrated Moodboard
Their blog has quickly become one of my new favorites beacuse the content is just so different, so I wanted to share it with all of you!
What new favorite blogs have you found? Leave me links!
xoxo, lauren