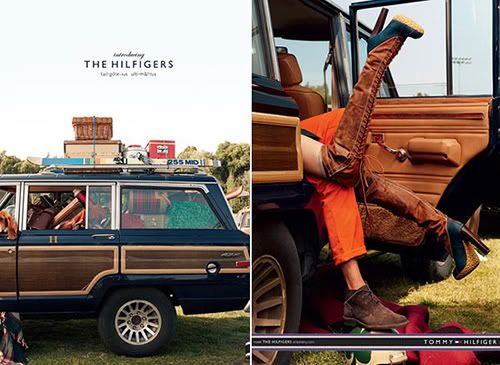 If you were to mention "Tommy Hilfiger" to me a year ago I would have instant flashbacks of fifth grade and their oversized white tees with the flag logo and jean shorts. Now, thanks to their new
"Meet the Hilfigers
" ad campaign, I think quirky, cute prep school and a modern day Royal Tenenmbaums family sporting their clothes. The label has done a great job as branding themselves as a quintiscentiallly classic and updated preppy design.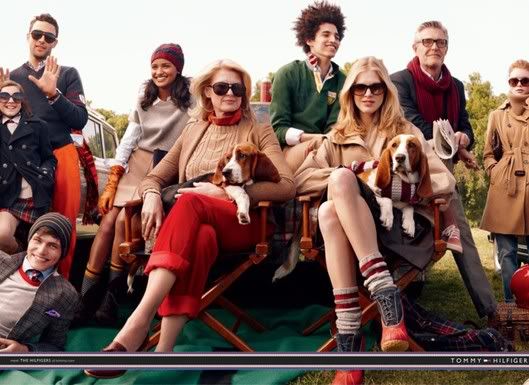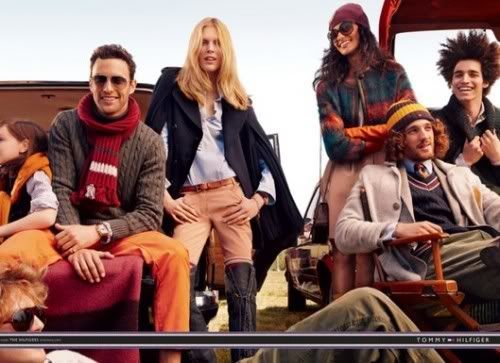 The ads are so fun, and although not trendy to an extreme, they're definitely a fresh look at the ivy league look. The lace up boots, rugby stripes, skinny cargos, and crested blazers are inspiring my fall fashion wishlist!
Do you think Tommy Hilfiger is back with an argyle wearing vengeance with their Meet the Hilfigers campaign?
xoxo, lauren