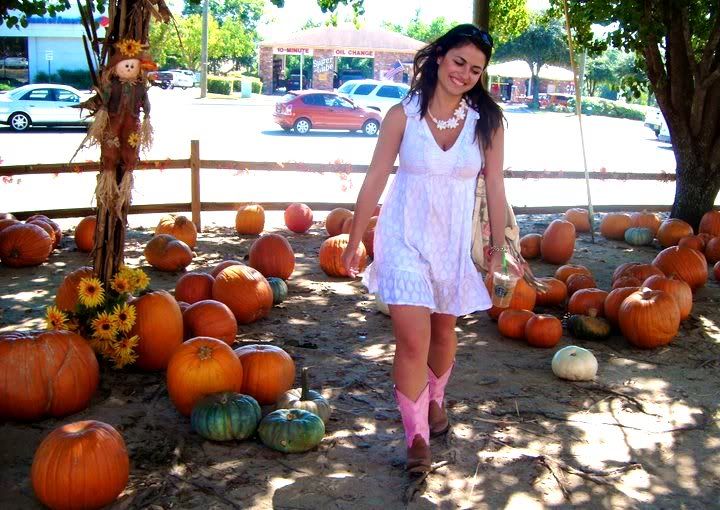 Fall in Florida is probably unlike most places in the world. While most areas have leaves changing colors and crisp autumn air it's still a balmy 80 degrees here. But.. that doesn't stop us from taking part in all the traditions that make me love this season (or prevent me from wearing white after Labor Day.. gasp!).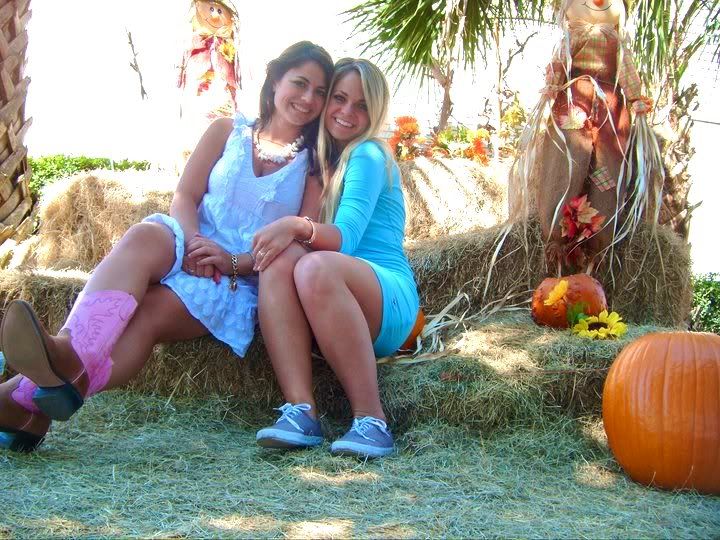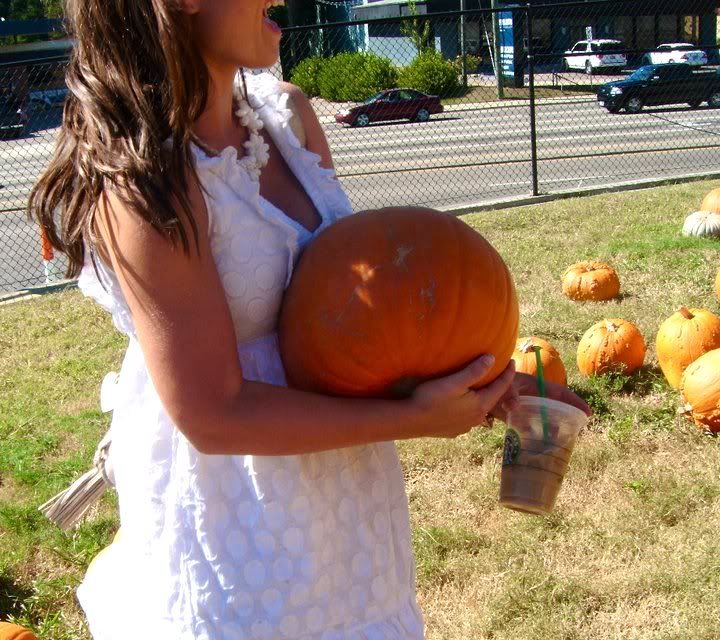 I love this candid & the expression of pure happiness on my face!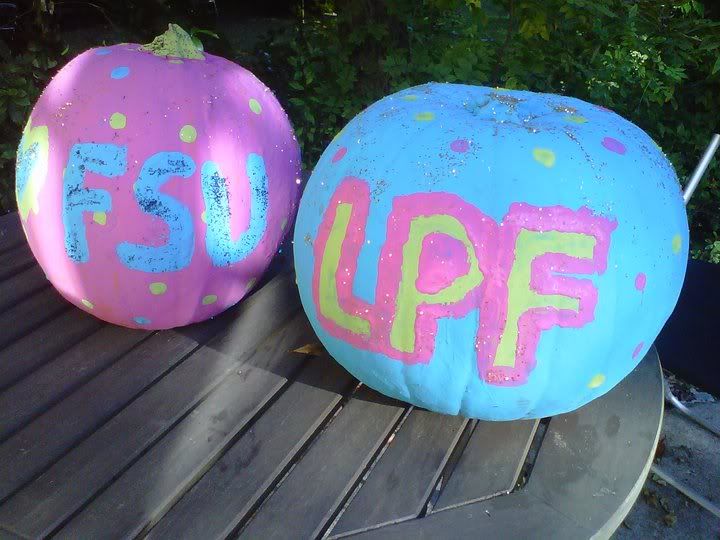 Instead of carving pumpkins we decided to paint, glam-ify, and glitterize our pumpkins: :)
My friends & I are taking advantage of the uncharacteristically hot weather for October and making a trip to the beach for the weekend!
xoxo
,
lauren
P.S. Picked up the girly girl cowboy boots while my dad stopped for gas outside of Nashville on our summer road trip. I saw the "boot store" sign and had him drop me off and found this pretty in pink pair.