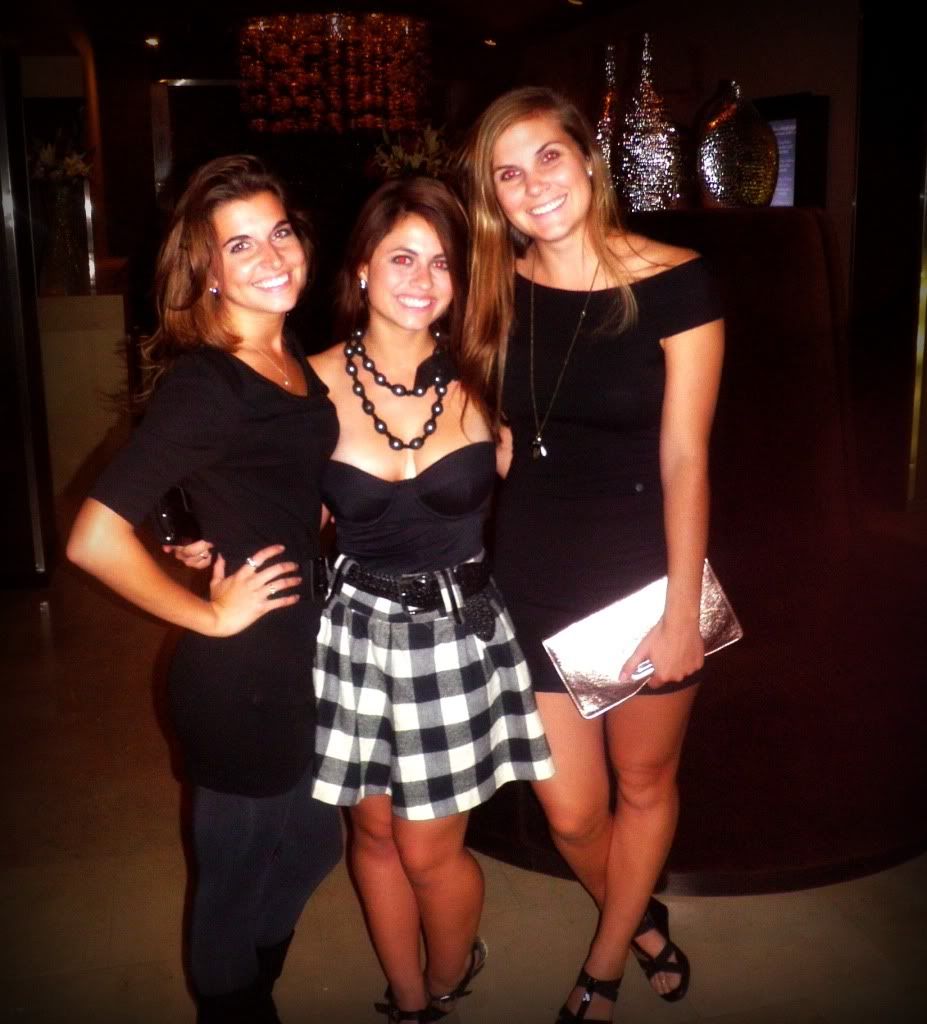 The Underwear as Outerwear Trend was all over the runways.. but is it wearable in real life? I decided my
black shapewear corset
was just too pretty to be kept underwraps. I paired it with a full skirt and chunky necklace & some good friends for moral support test drive the trend.. The sweetheart neckline was the perfect compliment to the buffalo plaid print. My gorgeous friends in their little black dresses were the perfect accessories!
Maybe it's all the 18th century fashion we've been studying in my History of Dress class, but the corset wasn't as intimidating to wear as I thought it would be! The one I wore had a shaper, so it kept me pulled together all evening. The trick to wearing underwear as outerwear is to balance the coverage to keep it from looking to risque; by adding a fuller skirt and statement necklace.
Would you wear underwear as outerwear?
xoxo, lauren