Cowgirls seem to be the latest trend, popping up everywhere from fashion editorials to movies (Leighton Meester & Gwyneth Paltrow are starring in the new "Country Strong"). Cowgirls make the perfect fashion inspiration; in their steel toed boots & wild carefree spirits, they carry the perfect amount of sassy confidence.
Here's a little cowgirl cassanova inspiration for you: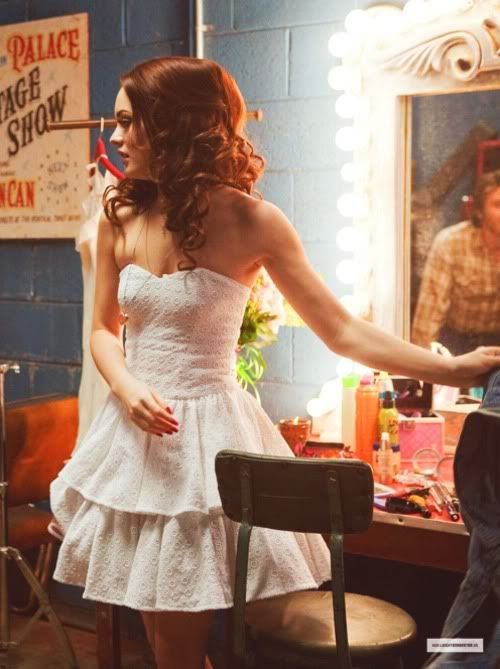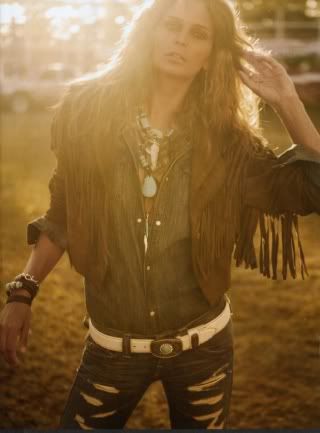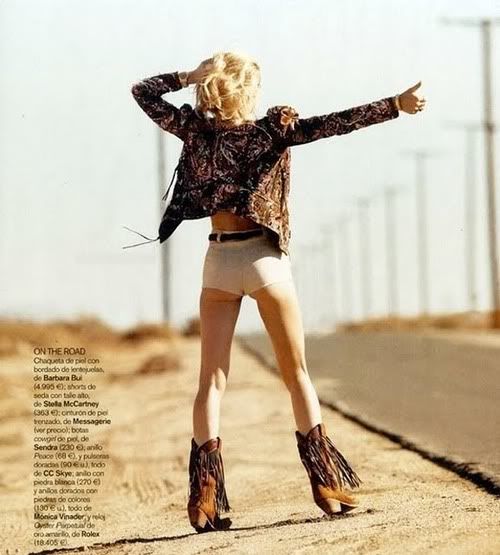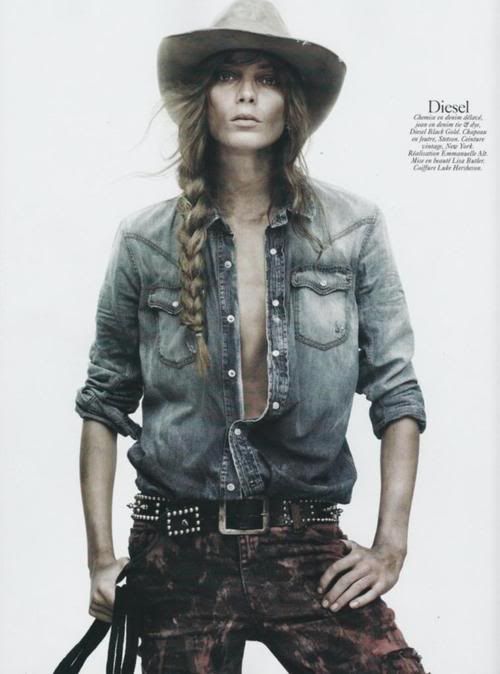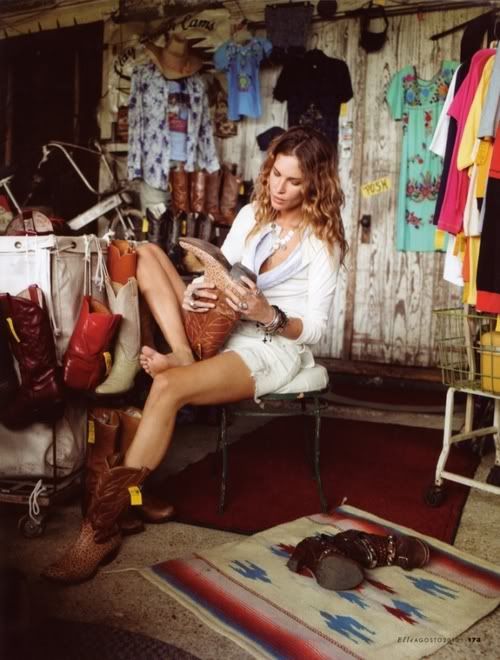 I can't get enough of my leather boots, bedazzled belts, & turquoise cuffs, call me a cowgirl at heart!