I've been a fan of
Proenza Schouler
since they first debuted in the fashion industry. Lazaro and Jack are such a talented duo & never fail to disappoint every season. I still think its amazing that their senior collection at Parson's was purchased by Barney's. Their Pre-Fall 2011 collection has that same level of beautiful construction and creativity they're known for.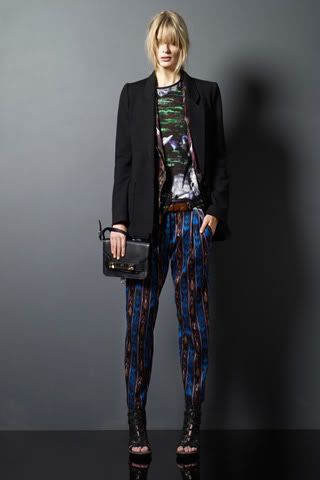 One of the things I absolutely adore about Proenza Schouler is their ability to mix vivid prints and bold patterns and make them look cohesive. It's all about keeping the prints within a similar color palette!
Are you a fan of Proenza Schouler's playful use of print and pattern?
xoxo, lauren