I can't believe that my blog is celebrating its FOURTH birthday! It's been an amazing four years writing L.P.F! It's so exciting to see a blog I started as a hobby as a high school senior turn into something so much bigger; it's certainly come a long way! Not only my blog, but the blogging world and its connection to fashion in general has grown immensely since L.P.F.'s inception in March 2007!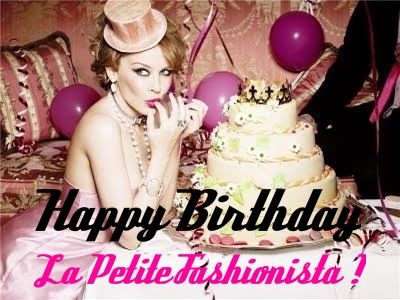 Here are a few of my favorite vintage posts from the past four years at La Petite Fashionista:
Not only is my blog turning 4 years old, but I'll be celebrating my 22nd birthday in a few days! It's absolutely insane to see how much has changed (& dreams I've followed) since I started blogging. I know it's helped keep me motivated! I am SO thankful for all the incredible readers and supporters of my blog, you're awesome!
I'd love to hear absolutely any feedback you have of what you like about my site & what you'd like to see more of!
xoxo, lauren