One of the rooms I was most excited to start decorating was my bedroom. I wanted comfort, French feminimity, and glamour all rolled into one. I feel like a bedroom is supposed to be a sanctuary; somewhere to just relax and unwind after a long day.

It's still coming together, but here are a few snapshots of my "Parisian Boudoir":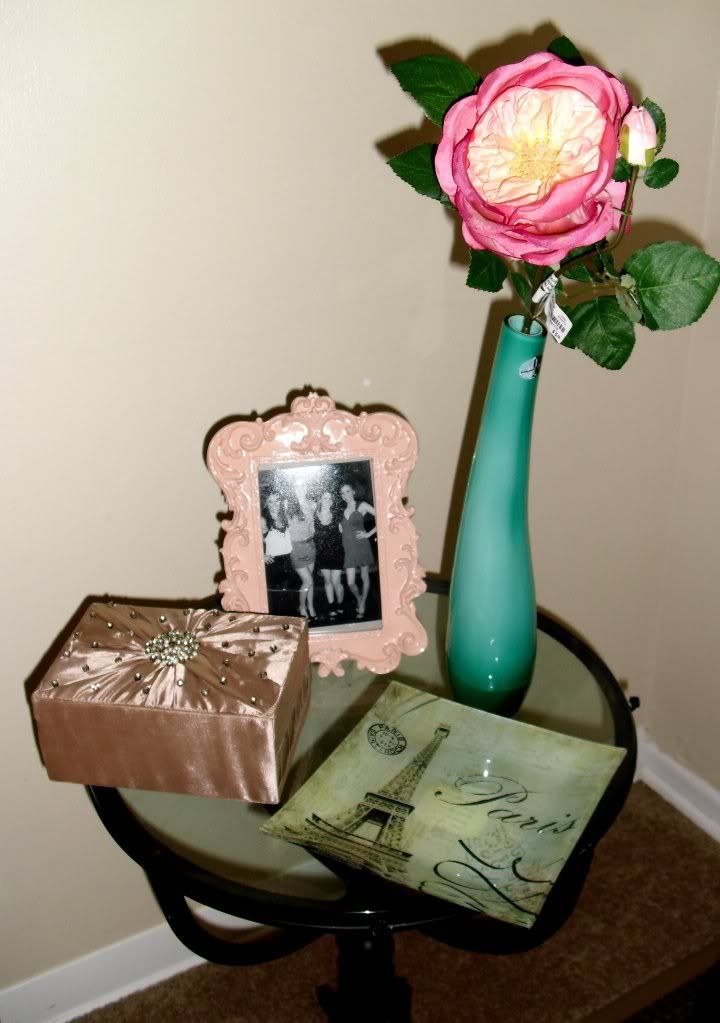 I love how this nightstand came together!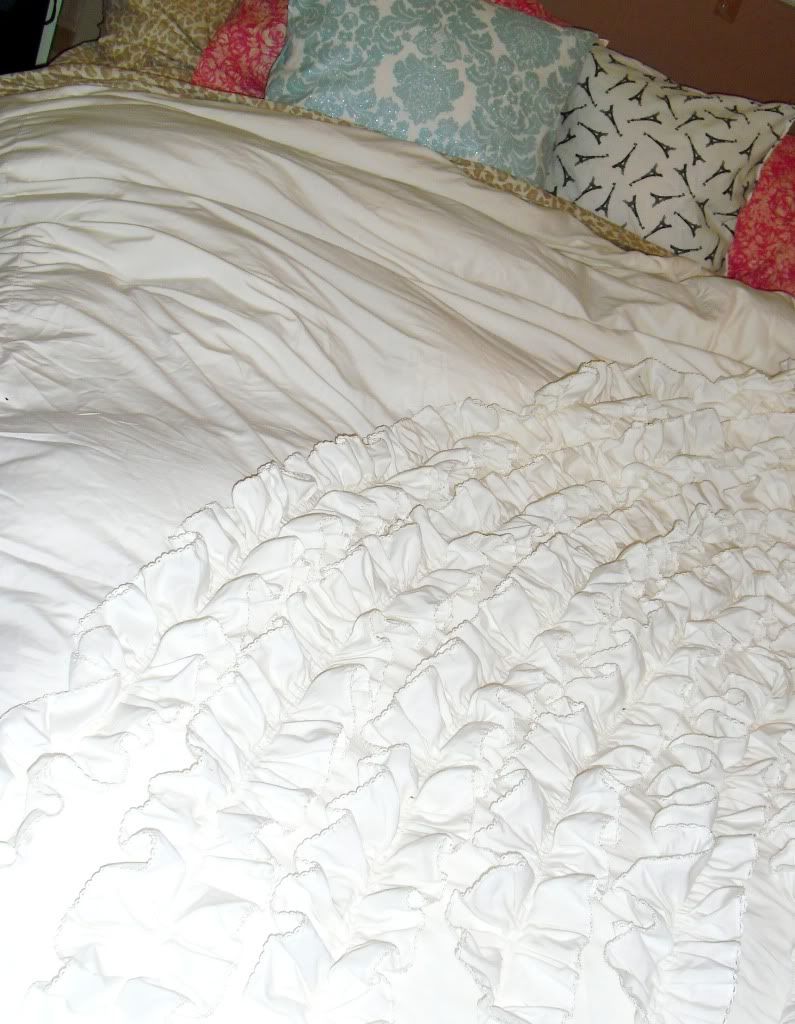 This
Urban Outfitters
duvet cover w/ down comforter inside is like sleeping on a cloud! My bed frame is yet to be put together.. oops!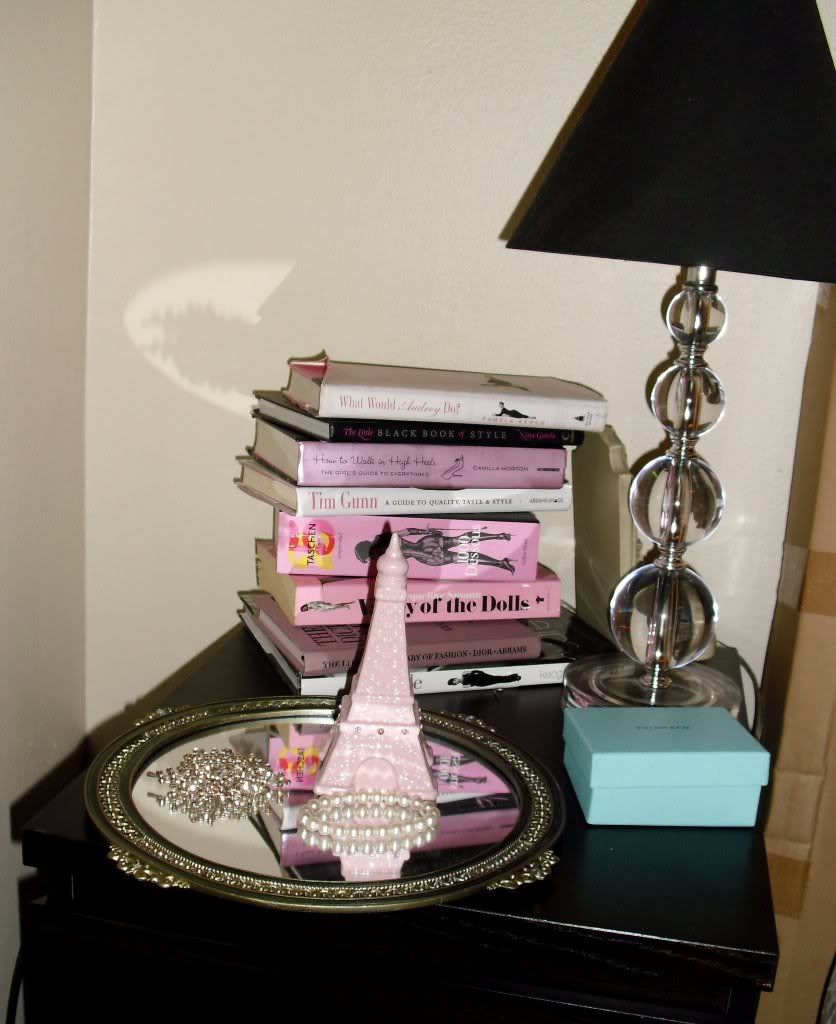 A stack of fashion books, mirrored plate & tiffany box on my other nightstand!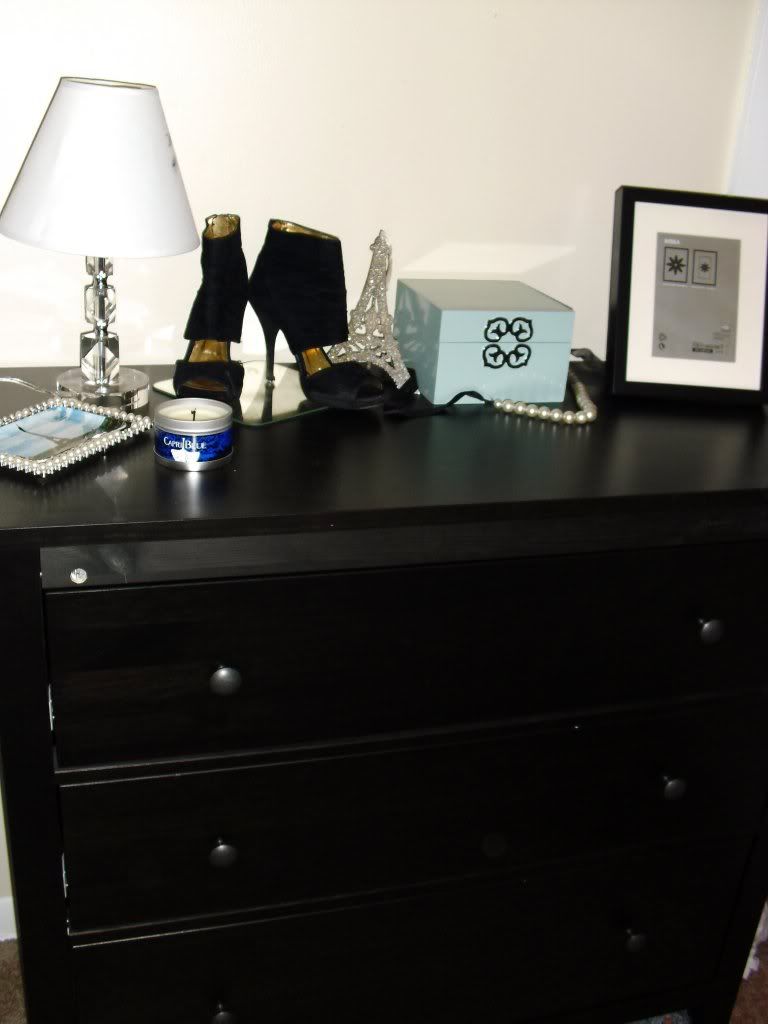 My black Ikea dresser & mementos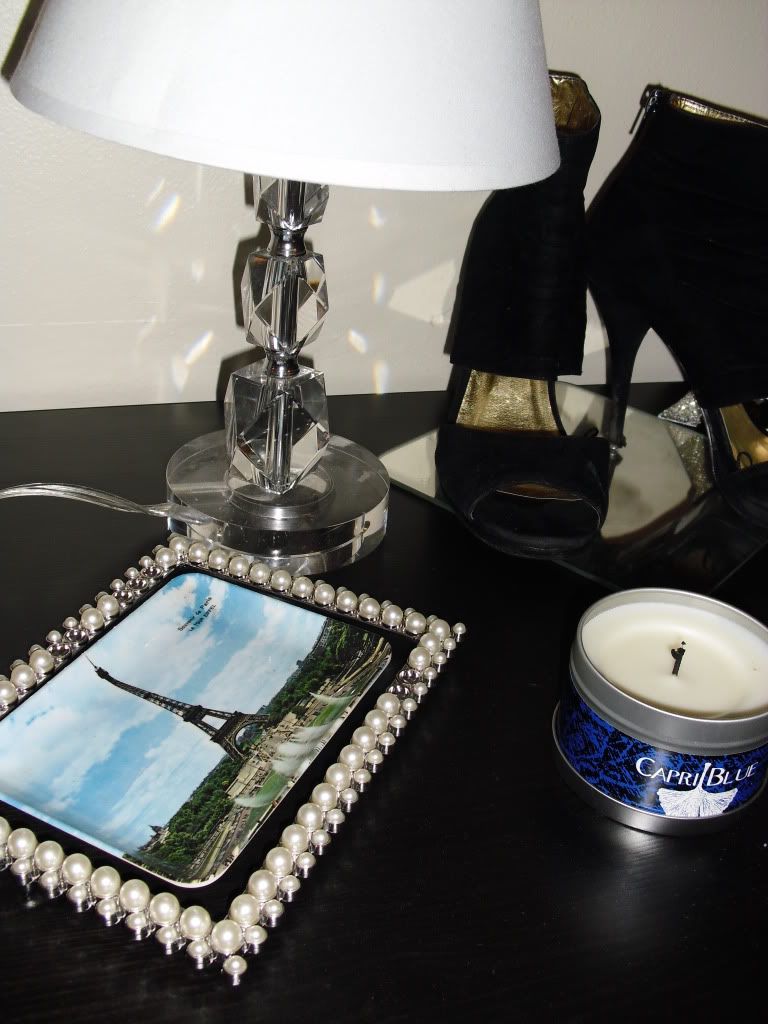 Scored this dish at a thrift store & a pair of fierce heels on display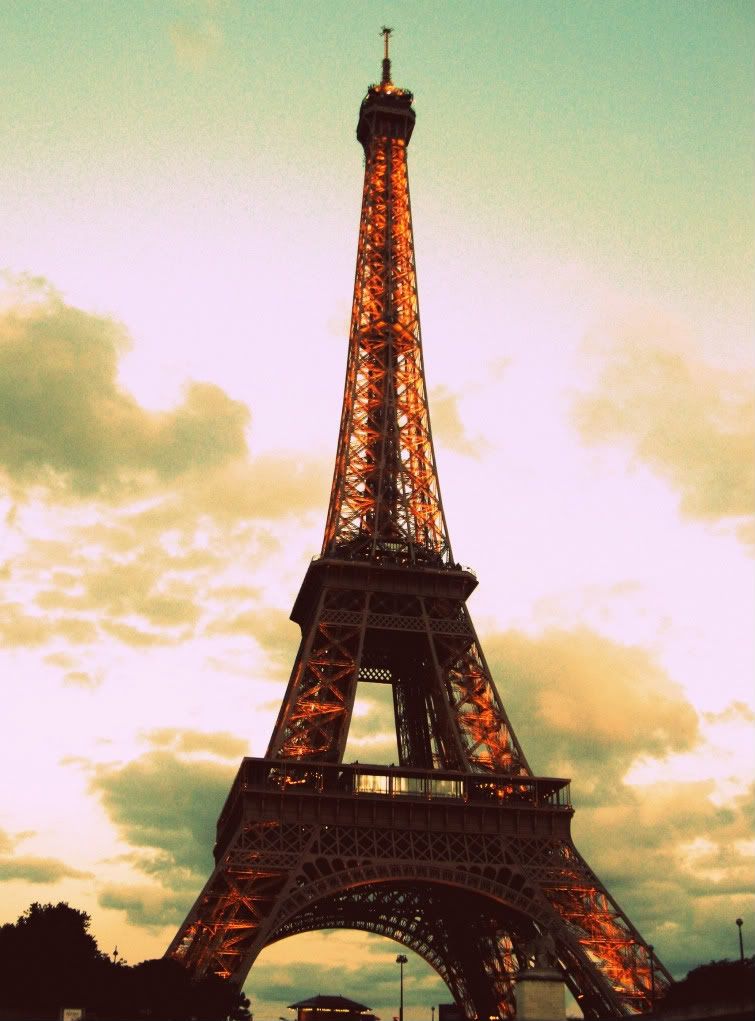 This is a picture I took of the Tour Eiffel while in France that I'm getting printed on canvas!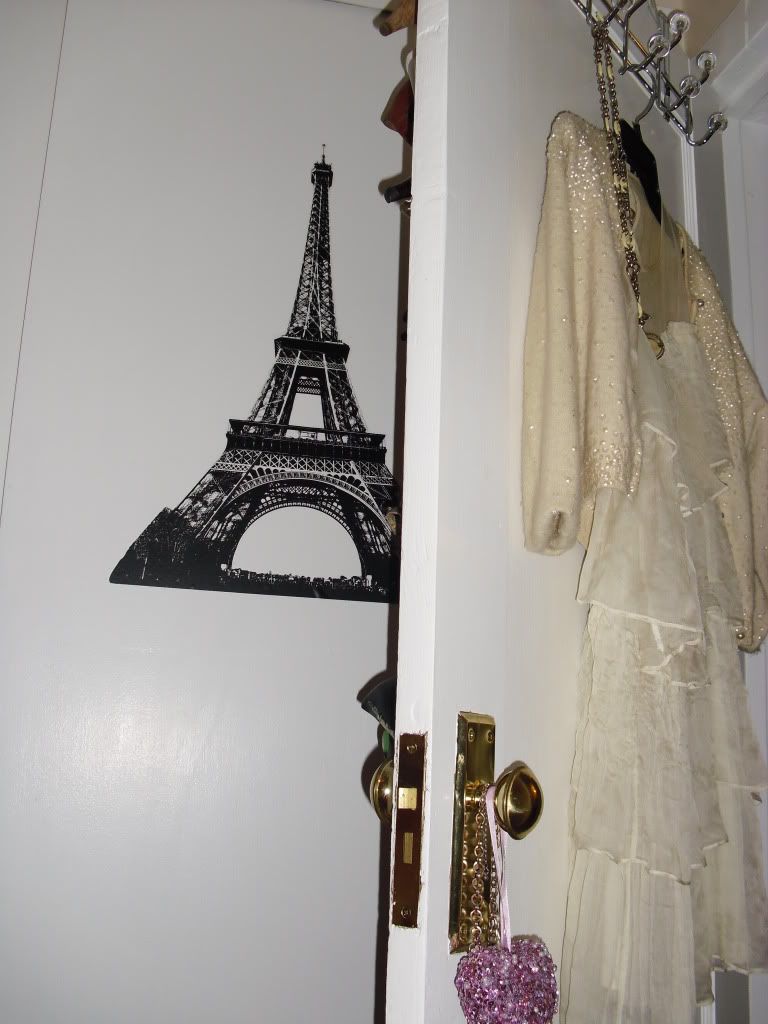 This black decal decorates my closet & I hung a ruffled party dress outside my door.
I just printed these quotes on patterned cardstock & stuck them in my Paris map memo board!
I hope everyone had a fantastic weekend; I'm excited for a new work week (dorky? yes, but I'm loving my job, so it's a good thing!)
xoxo
,
lauren