When I started work at my big girl job, I made it one of my goals to make good use out of the fitness facilities and work out everyday. It's nice to get some endorphins flowing at the end of the workday, and get in shape for whenever this fickle Wisconsin weather finally decides to warm up!
The other day I went out and bought a bunch of cute workout gear, because i'm a firm believer that you're more motivated when wearing something cute! I love this-- think it's so inspiring! I've also been checking out some fitness sites lately and here's a few links I'm loving!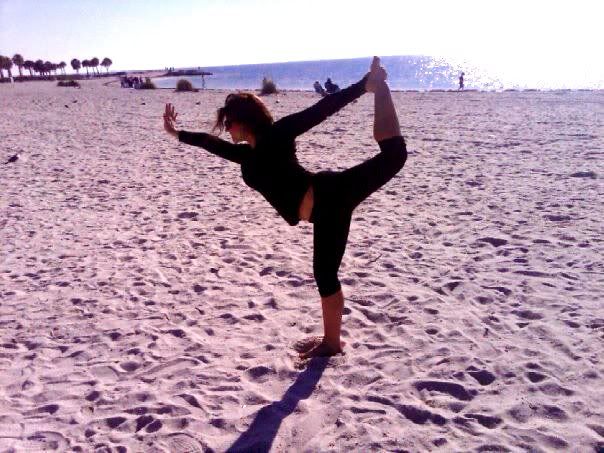 My sister and I had a fun yoga session at the beach when I was home in December (one of those things I'll miss about living in Florida!). I love alternative workouts;I took a hula hoop class workout class today, as soon as it's warm enough I'll be hiking in the state park, & I'm hoping to get certified to teach Zumba!
Share your spring fitness secrets!
xoxo, Lauren