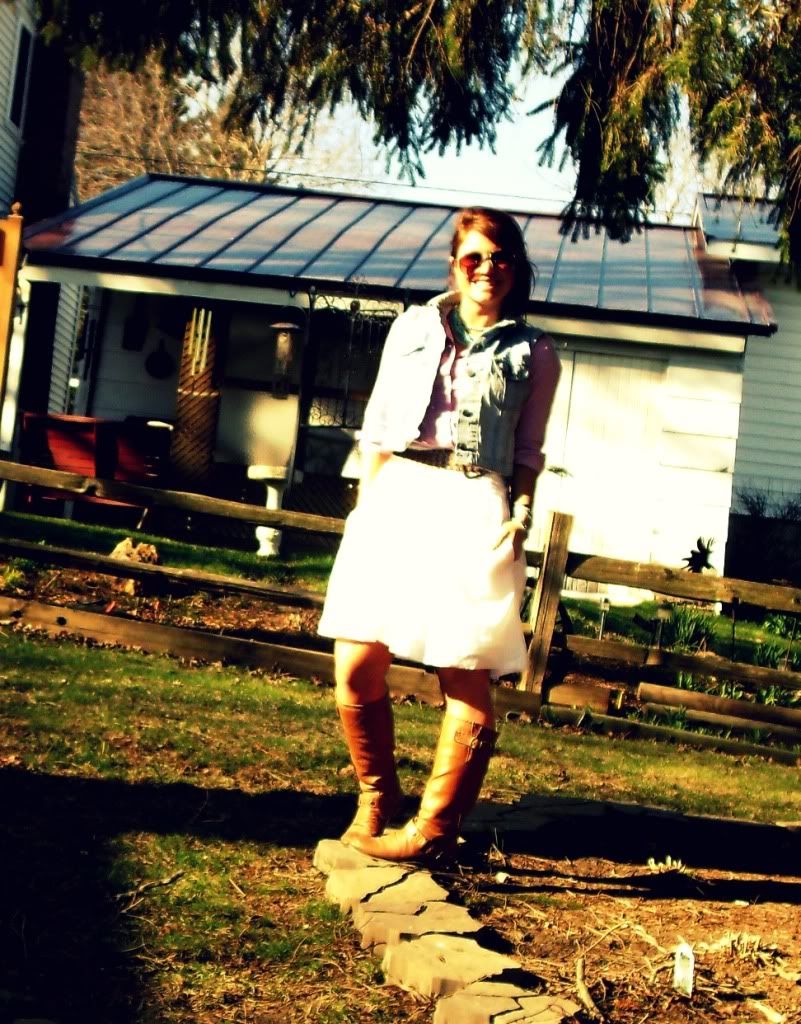 I can't tell you how excited I am that I can wear skirts again (okay, well on the warm-ish days). There's something about a full white skirt that just feels like Spring! Moving up here definitely will make me appreciate sunshine, green grass, and flowers sprouting up! I'm about ready for weekends at the lake, festivals and visits from all my college friends (& vice versa!)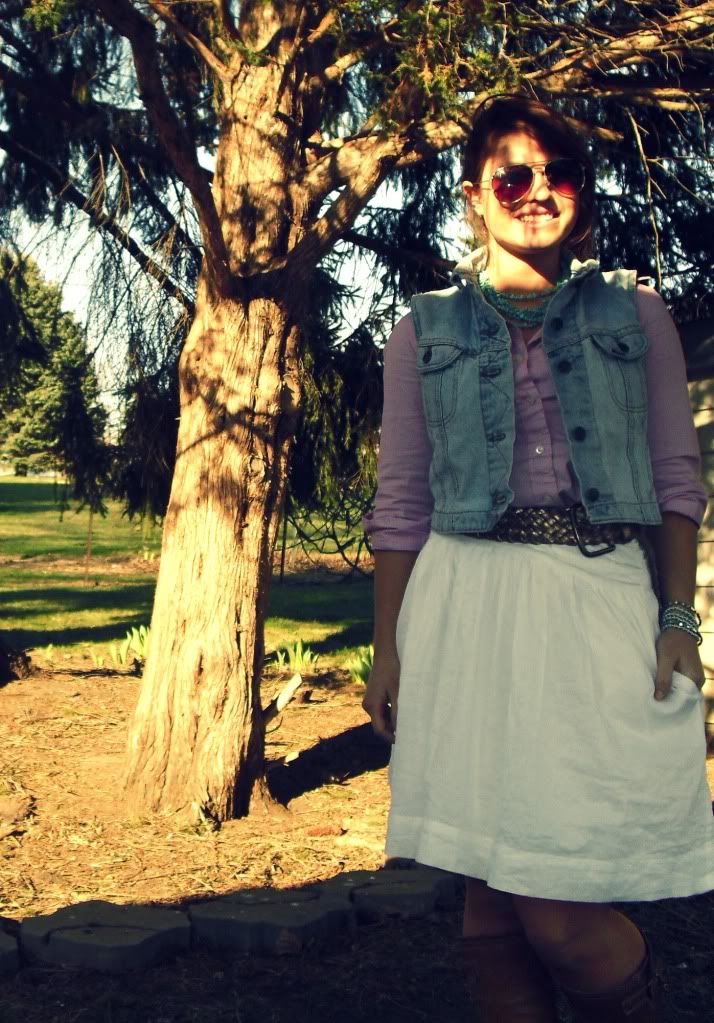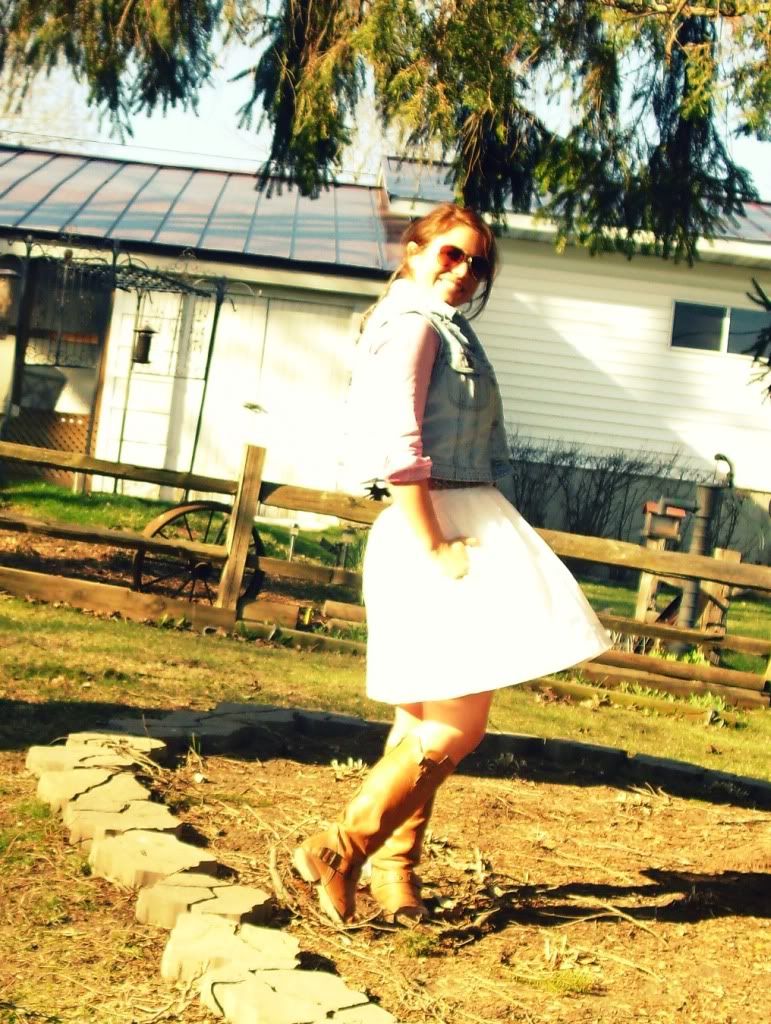 What I'm Wearing:
Shirt: J. Crew
Skirt: Lands' End Canvas
Denim Vest: Vintage
Boots: Wanted
Belt: Fossil
What are you looking forward to most about summer?
xoxo, lauren