Kelly Wearstler is a world renowned interior designer known for her over-the-top chic decorating for commericial and residential propertie and recently launched her own clothing line. Lately i've been loving her personal blog,
My Vibe My Life
.
On her blog she posts sneak peek images of the projects she's working on, and although the decor is mesmerizing i'm equally as intrigued with her eclectic style. These are some of my favorites: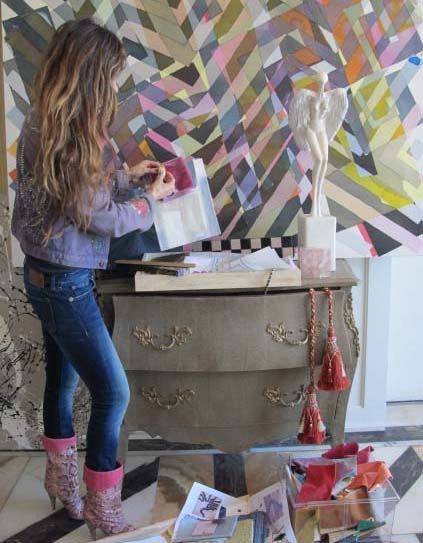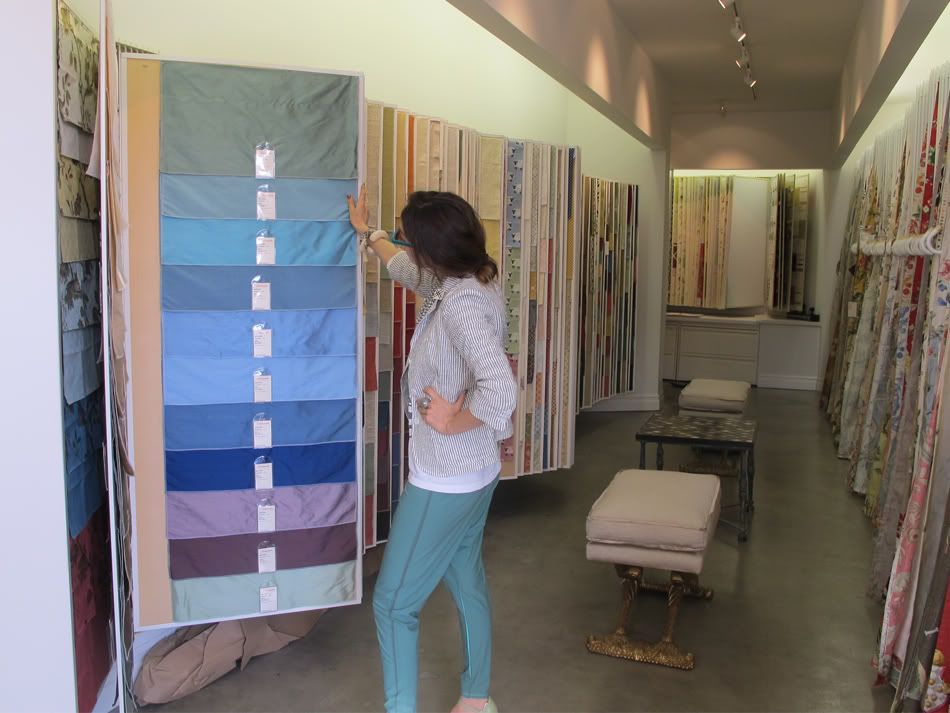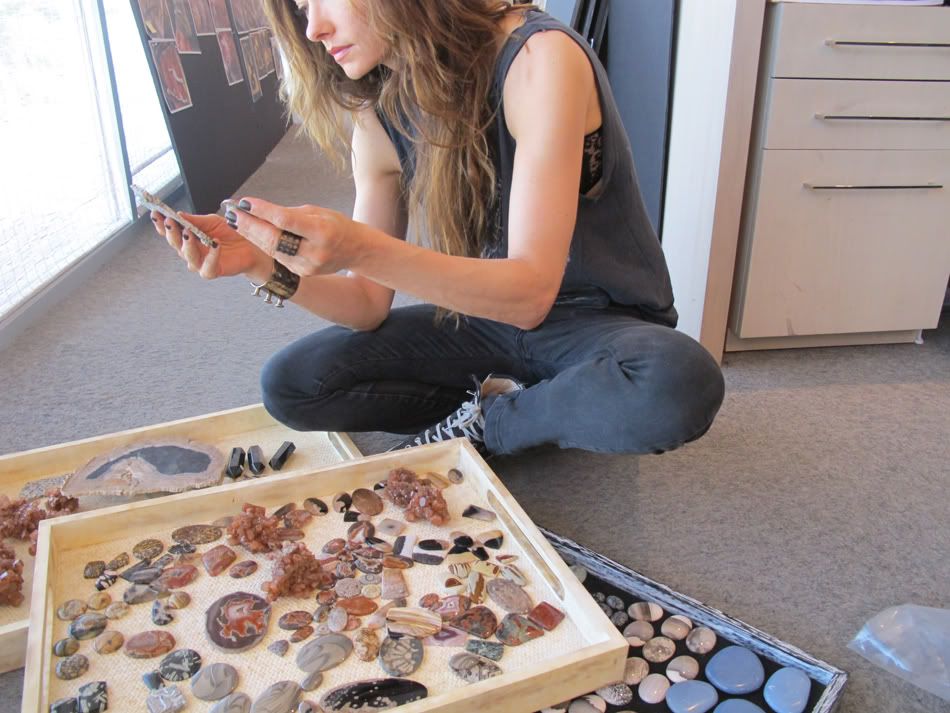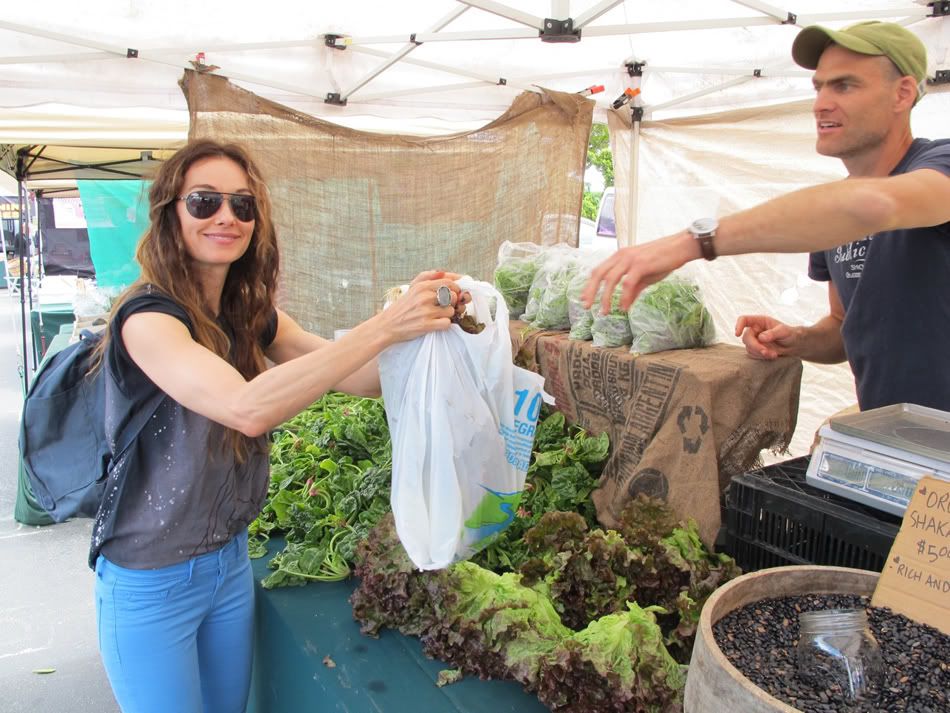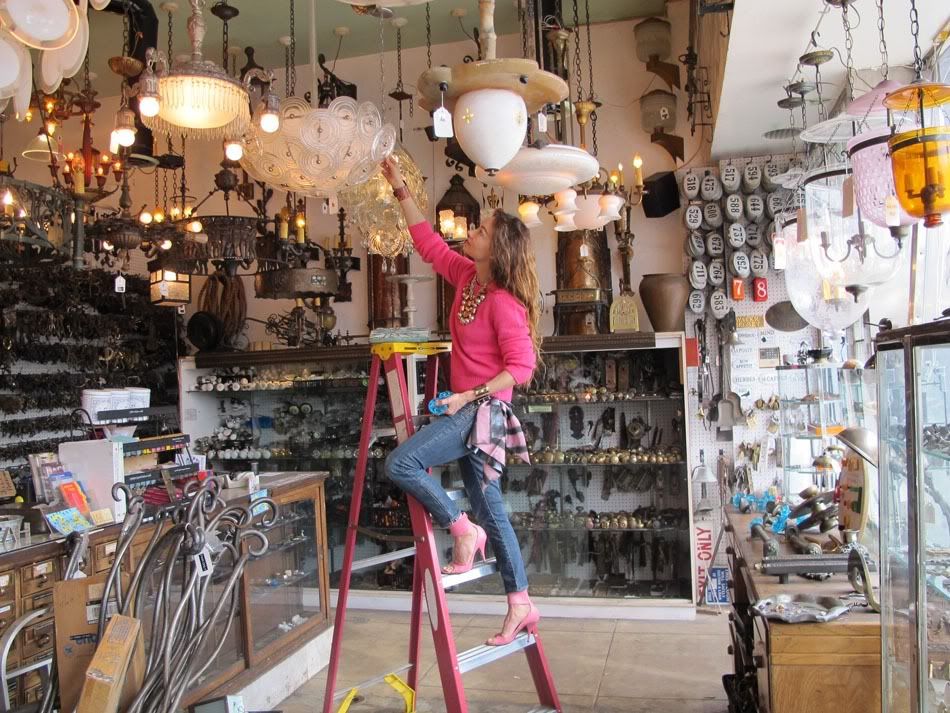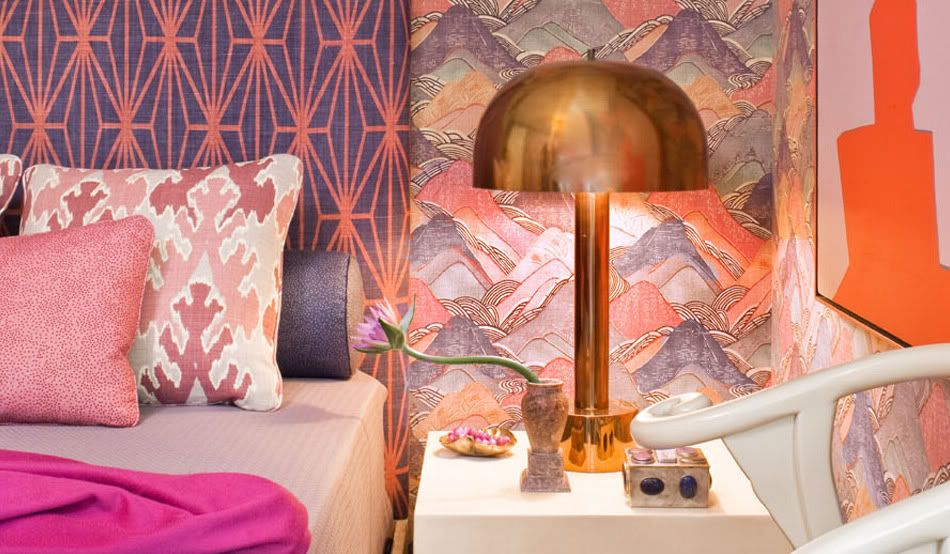 You can tell she's one of those people who really loves her job and is constantly inspired by her surroundings. How amazing would it be to spend a day vintage shopping and farmers market-ing with her?! She is known for wearing bold color and print, signature messy waves, and loads of accessories.
Would you steal her style?