With a whole bushel of freshly picked apples to bake with.. I'm feeling fall more than ever. I've been inspired by the "
Things I Love about Fall
" tumblr to create a a virtual checklist of things I love about the season & am looking forward to doing (everyone says to enjoy it while I can before I get overwhelmed with Wisconsin snowfall!)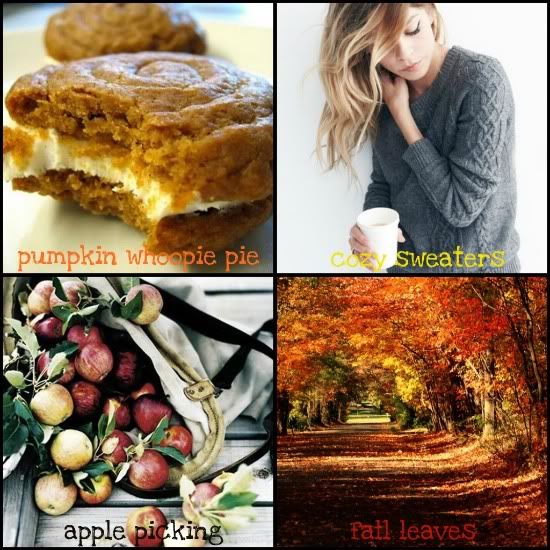 I'm dying to make some of those pumpkin whoopie pies; recipe
here
.
What do you love most about Fall/should I add to my checklist?
xoxo, lauren