Anyone who has read my blog for a while knows that between my collection of western wear and love of wide open spaces I'm certainly a cowgirl at heart. In fact, as a kindergartner, I told my teacher that's what I wanted to be when I grew up.
I seriously, need ALL of the shirts in Wildfox Couture's Spring 12 collection, how amazing would they look with my beat up cowboy boots? There's just something so romantic about the Wild West.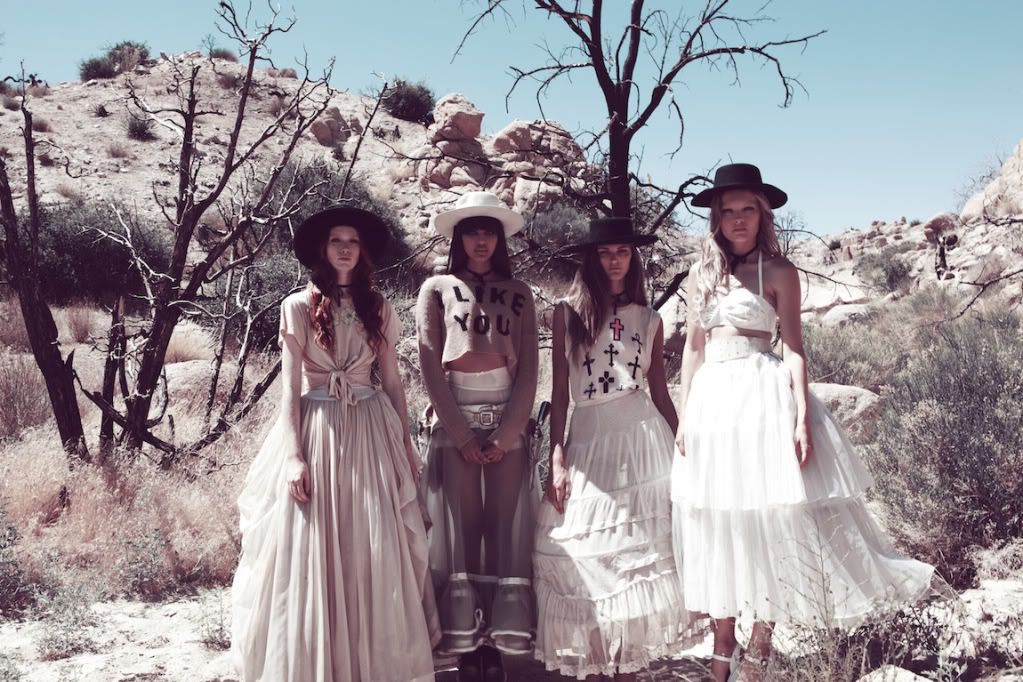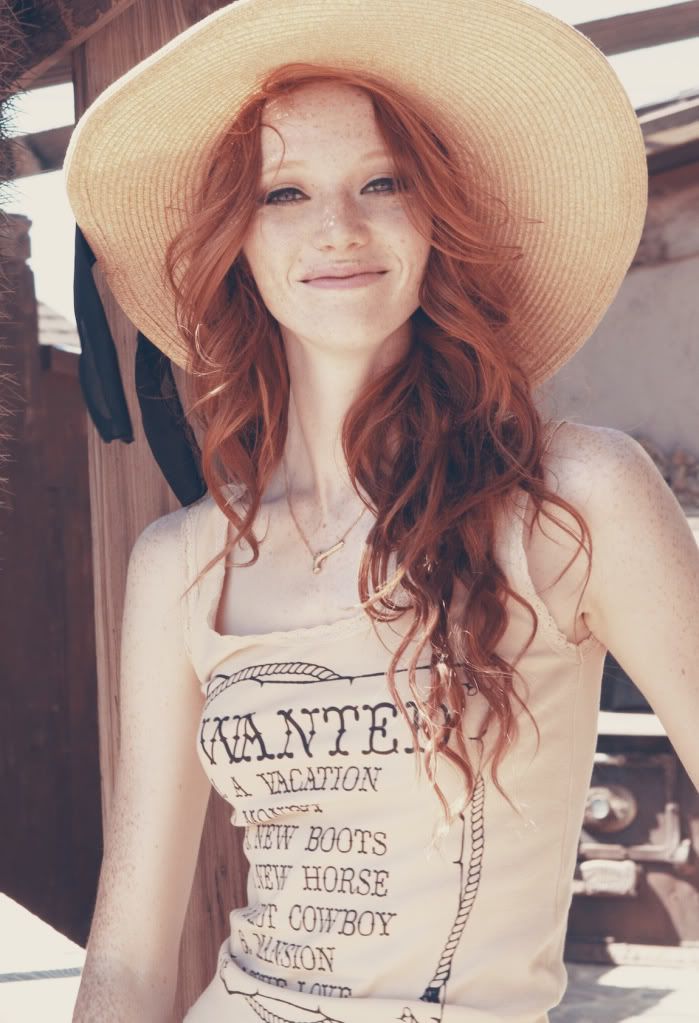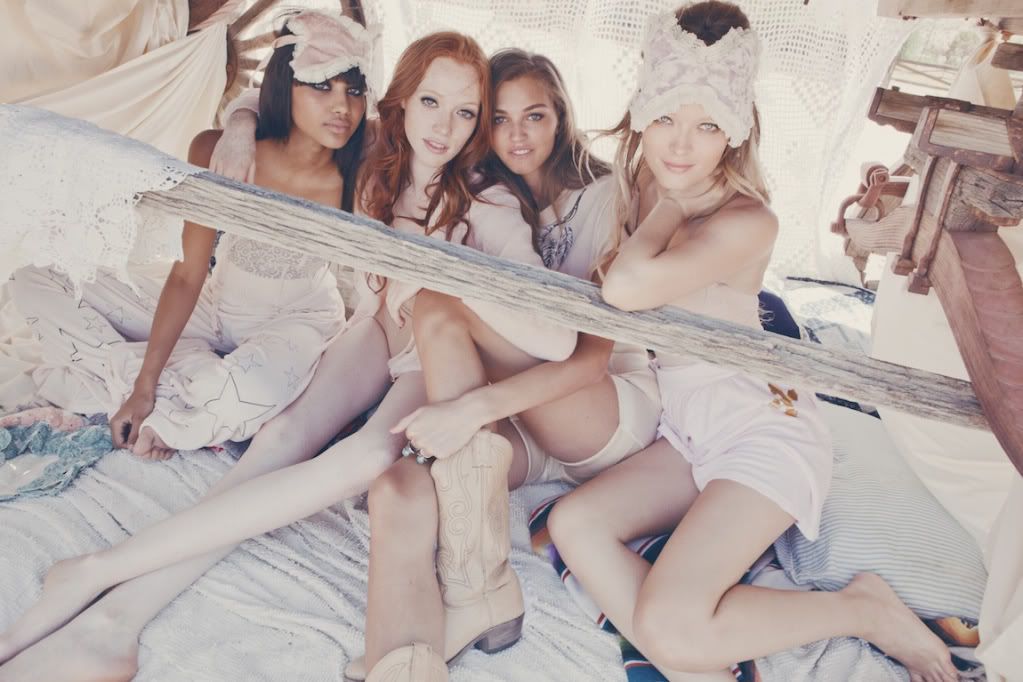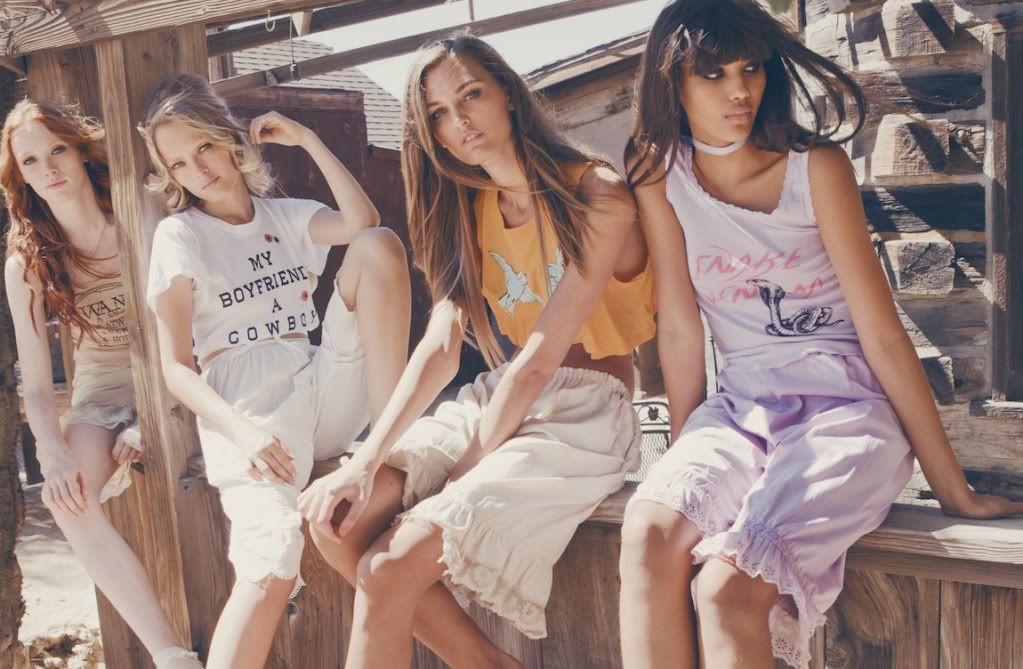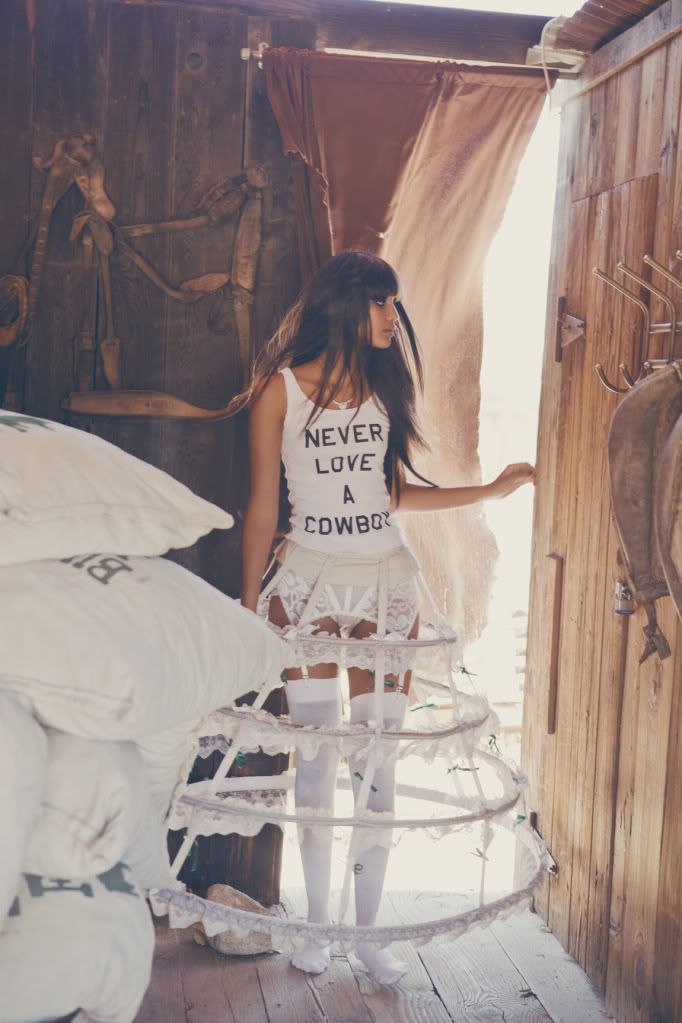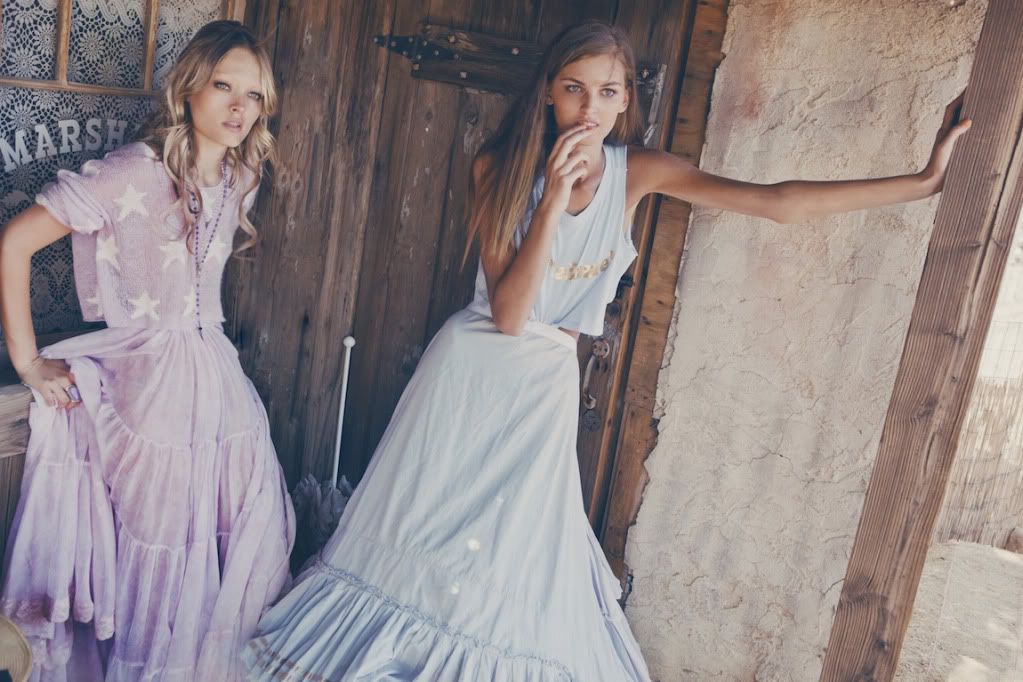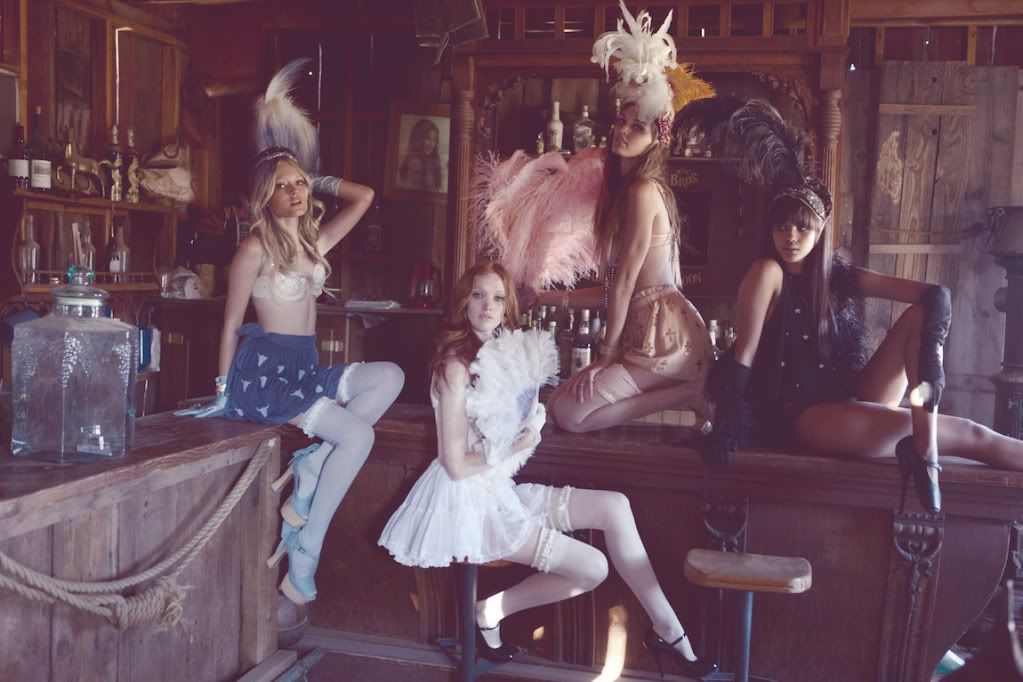 I'm loving the sheer skirts and stetson hats in the editorial. And that last image, reminiscent of the Old Time photos shop they used to have at Busch Gardens. I seriously need to visit one again, I think it'd be too fun dressing up in saloon girl garb.
xoxo, lauren