Anyone who follows me on pinterest can see that I've been pinning home decor like a mad woman. Now that I've been in my place for a year, I'm anxious to switch up existing decor and add some new treasures. I wanted to show everyone some of the decor in my living room.
Here I am with my newly organized bookcase & mint sweater layered over a vintage gingham button down.
Lately I've been searching design blogs, etsy, ebay & making a shopping list for antique stores. I'll be excited to share my decorating progress on LPF!
Valentine's Day lillies from my boyfriend, pretty new pillows from etsy & an old window display of Grace Kelly covering an entire wall.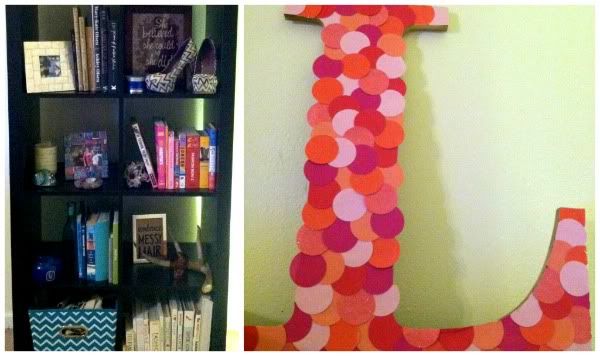 A bookcase full of my favorite things; fashion books, pictures of family, high heels, shells & pretty prints // my diy-ed "L" from my creative bestie Kelly @
Hello Boudreau
Do you have pinterest? Send me your links! I love to see what's inspiring everyone else! (&
add me
!)
xoxo, lauren