As I'm in the process of redecorating my living room, I've realized most of the inspiration pictures I've been
pinning
have a bit of Palm Beach chic look to them. I think being so far away from FL makes me want to decorate with bright colors, prints and patterns. Specifically coral prints, chevons, and Chippendale furniture.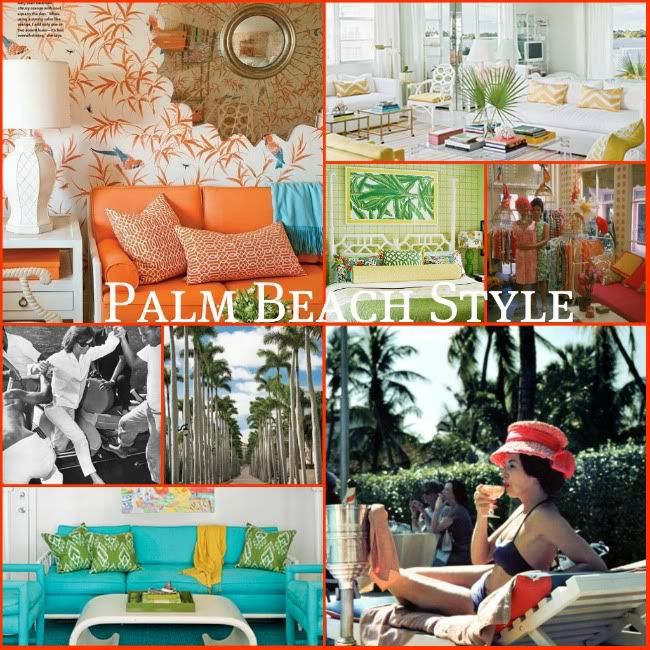 I'm especially drawn to vintage Palm Beach images; think Jackie O. jumping off yachts in her Jack Rodgers Sandals, Lilly Pulitzer opening up her first colorful storefront and palm tree lined streets. I also love that preppy-ish Palm Beach interior decorating style is trending lately as well.
Today, I did a little bit of thrifting and just happened to stumble upon just what I was looking for: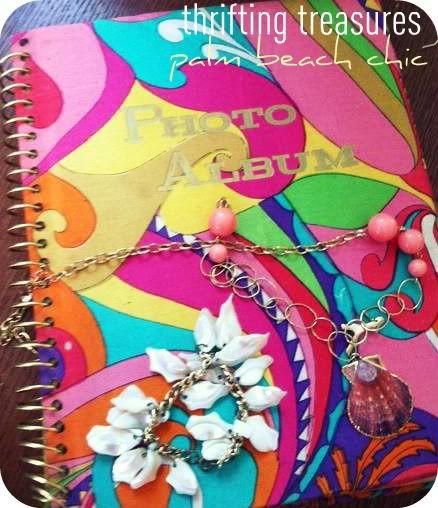 a 60's printed photo album & vintage shell jewelry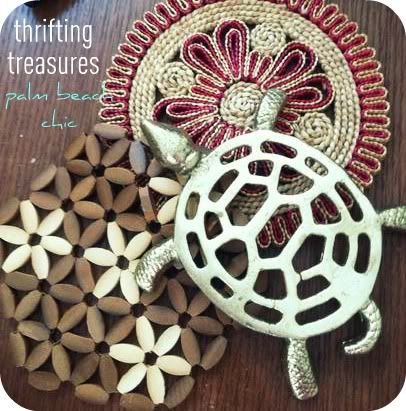 These vintage kitchen finds are perfect too; a sea turtle & straw trivets.
Does where you grew up inspire your personal style?
xoxo,
lauren