So many things to be excited about this month; the unseasonably warm weather has me excited for all things summer and I found out over the weekend that I will indeed have a new bachelorette pad & roomie in June in the "big city" of Madison. I am so excited to start decorating and entertaining in our new place (the pool is a nice perk as well! I'm envisioning many lazy saturdays by the pool).
These are a few of the things inspiring me this month: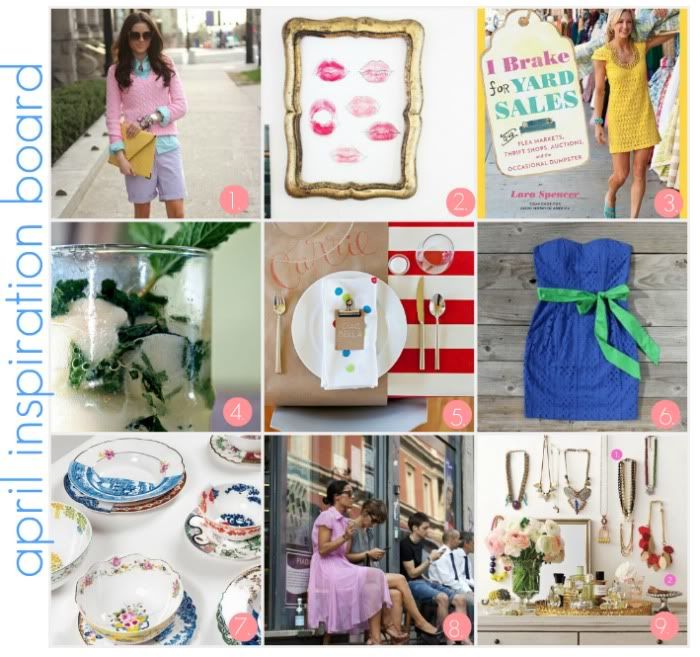 What's inspiring you this month?
xoxo, lauren