If I could make elaborate home cooked meals every night I certainly would. Unfortunately, being a working girl/starving by the time I get home is not in my favor. Which is why I LOVE my crockpot, it's perfect for busy fashionistas!
Yesterday morning I just threw all my ingredients in and when I got home my house smelled like a Texas BBQ restaurant. I made the mac & cheese the night before so it was so easy to bring it over to my boyfriends place for a southern style dinner.
Let me tell you, I love my BBQ chicken, and this BBQ Beer Chicken was
so
good (recipe inspired by
How Sweet It is
). It even got the boyfriend seal of approval (I mean, really, anything with beer in it!).
Another one of my favorite dishes to make is homemade mac & cheese, which my amazing gramma used to make and I love to carry on her tradition. It's simple but delicious. I make mine pretty plain, but I'd love to try some tasty add-ins.
I am so not a food photographer, but I promise it was an easy and delicious home cooked meal. If I can do it, I promise you can too!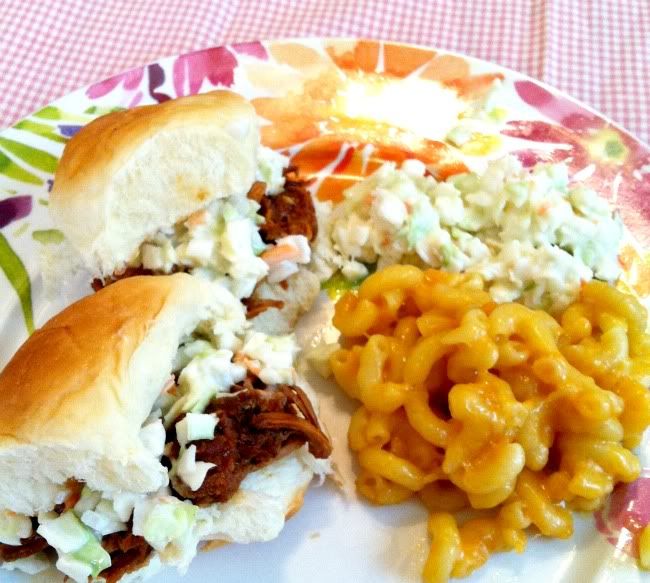 Hope y'all have a great weekend & Easter!
xoxo, lauren