One of the things I've seen popping up all over interior decor sites are words & letters as art on the wall. The "Blog" letters via Fabulous K are on my "to-DIY" for my desk area, and of course I love the "LA" since my middle name is Anne-- yes, Lauren Anne!
I love the look of a boldly colored "EAT" spelled out, or "holla" for those with a sense of humor.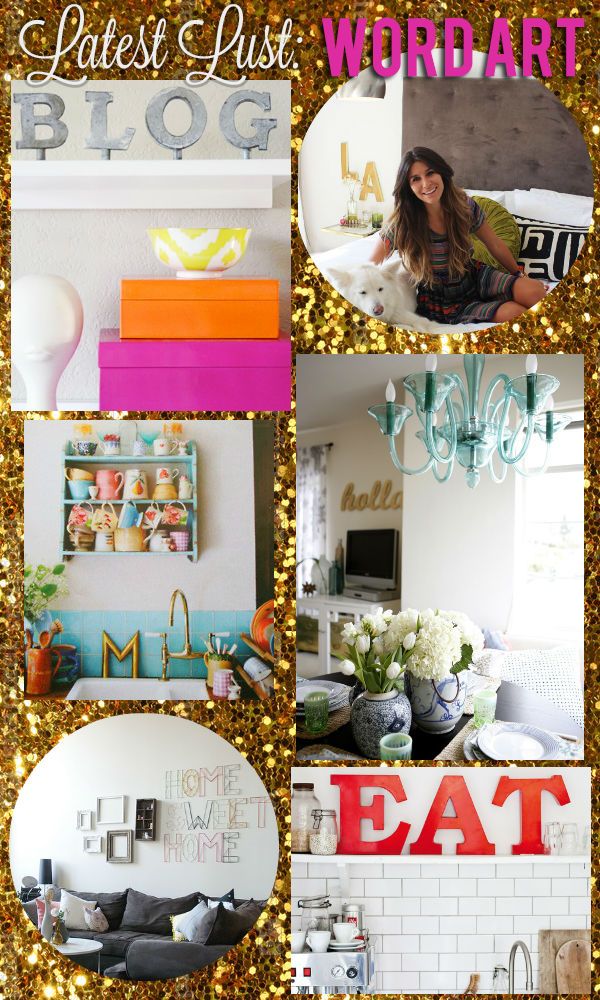 I just love how personalized and witty your wall art can be. I saw an awesome
DIY
using those cardboard letters at Michaels with a metallic silver acrylic paint for a faux silver finish.
I'm thinking I probably need some "LPF" letters in my room next!
What would letters/words would you have as decor?
xoxo, lauren