I picked up this neon pink hi-low hem dress at H&M the other night on a whim. It's bright, summery, and breezy-- pretty much my only requirements when shopping for a summer dress. I can't tell you how many people stopped to compliment me in the hall at work! I think it's true, a bright dress can brighten a day.
I even tried to rock a topknot later in the day and my
swell caroline
bangles perfectly coordinated!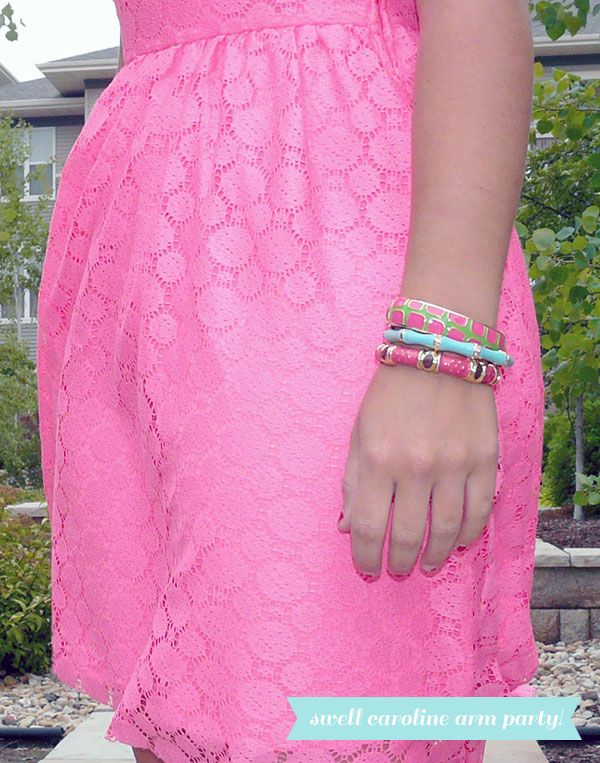 I've been spending every spare moment on
LPF Mag
and I absolutely can't wait for everyone to see it. It's coming along fabulously and I'm down to crunch time! (P.S. Rachel Amy, if you're reading, please ignore my horribly chipped nails! ;)
Do you own any bright colored summer dresses?
xoxo
,
lauren