You know where you're having one of those days where you just want to go home and make comfort food for dinner? Well, yesterday was one of those days! I saw a recipe for these cheese stuffed burgers and added my own spin to them for dinner for my boyfriend and I. Not to mention that burgers on the George Foreman grill, carmelized onion topping and kettle cooked chip & dip remind me of summertime on a blustery fall day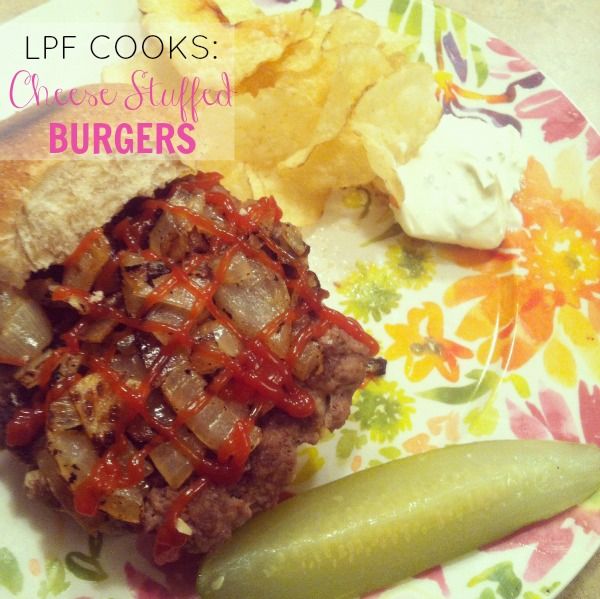 This cheese stuffed burger was incredibly easy and boyfriend-approved. I chose muenster cheese for the center because it's perfectly melty and delicious but you could choose any kind you like-- cheddar? brie? pepperjack? Just too many yummy combinations.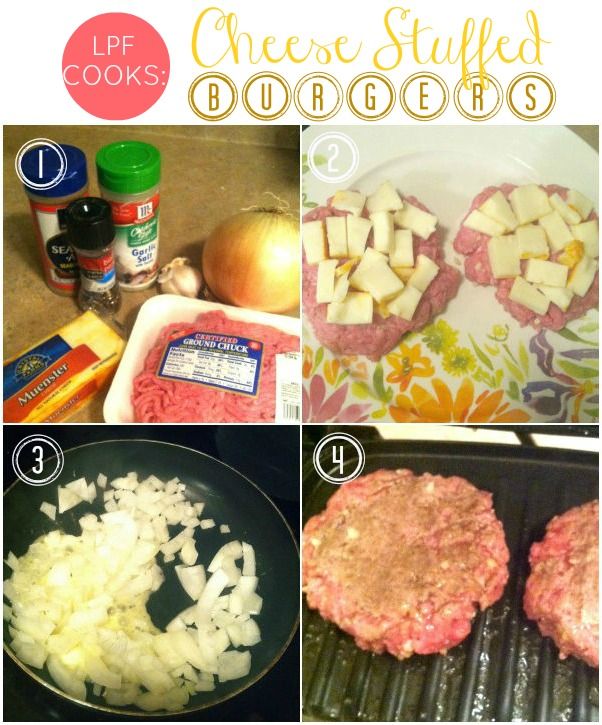 Cheese Stuffed Burgers & Carmelized Onions Recipe
1. I chose a lean ground chuck beef and seasoned it in a mixing bowl with an assortment of chopped fresh garlic, seasoning, salt & pepper
2. Mold the beef into thin patties and chop up the cheese into small pieces and layer on top. Then place another equal size patty on top to enclose the cheese, making sure to seal around the edges (don't want any cheese to melt out!)
3. Chop up onions & carmelize on the stovetop with a bit of butter (you can do this while burgers are cooking).
4. Cook burger patties on grill or stovetop until well done. I also threw my burger buns into the stove under the broiler for a minute to get them nice and toasty.
These were delicious. Make some for dinner tonight!
xoxo, lauren