One of my favorite local restaurants has a baked goat cheese appetizer and I swear I'm always craving it- it's absolutely delicious. This weekend I decided to attempt it myself, and was so pleased with how simple, delicious, and beautiful the presentation was. It's the perfect appetizer to make shortly ahead of time for a party and truly looks like you spent a long time preparing it.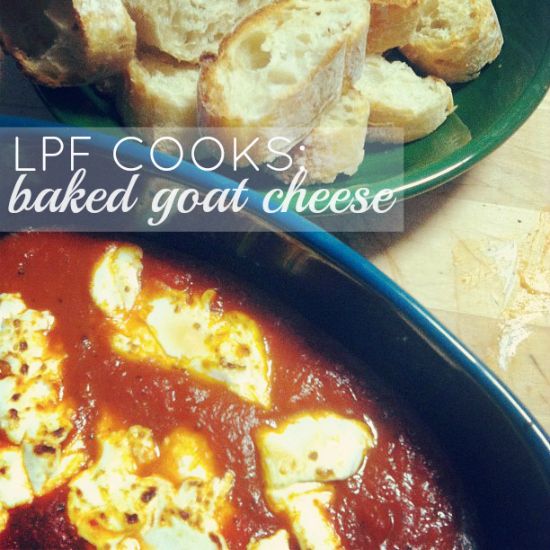 Goat Cheese Marinara
Ingredients:
1 Baguette
2 tbsp. Olive Oil
1 clove of garlic
2 cups of marinara sauce (I love Newman's Own and Bertolli)
6 oz log of goat cheese
optional: fresh basil to sprinkle on top
Directions:
1. First slice the baguette into small crostinis, brush or drizzle olive oil and minced garlic onto slices
2. Broil baguette slices on a baking sheet until a golden brown color (approx 3-5 minutes)
3. Slice goat cheese into thick circular slices
4. In a small oven-safe dish, pour 2 cups of marinara sauce & then layer on the slices of goat cheese
5. Broil for 4-6 minutes until cheese is melted and remove from oven.
6. Optionally, you can add fresh basil to top for presentation. Serve hot with garlic bread crostinis
This is the perfect, quick & easy party appetizer-- I think I will definitely be adding it to my hostess recipe repertoire!
What are your favorite quick, simple & delicious appetizers to make?
xoxo, lauren