As I mentioned in my
winter date ideas
blog post, I've been dying to have a fondue night. So on Friday I made an impulse
fondue pot
purchase at Target, picked up the ingredients and turned on my favorite "vintage cocktail party" playlist on
Songza
. Kyle helped chop up vegetables and slice bread for dipping while I added ingredients to the fondue pot.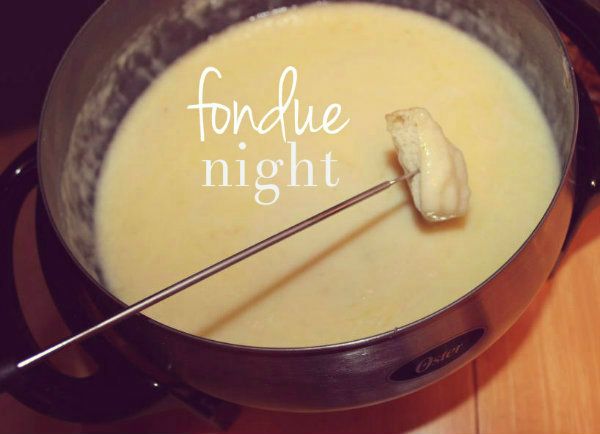 Classic Swiss Fondue Ingredients:
1 garlic clove
10 oz gruyere cheese
8 oz emmentaler cheese
2 tsp. flour
3/4 c. dry white wine
2 tsp. kirsch or brandy
pinch of nutmeg
Directions:
1. Turn fondue pot to desired setting (mine recommended setting to 200 degrees)
2.Cut garlic clove in half and coat inside of fondue pot, proceed to mince garlic & add to pot
3. Add 3/4 cup of dry white wine (I love sauvignon blanc!)
4. In a bowl, shred the block of emmenteler cheese & add shredded gruyere cheese-- add the flour and mix to coat the shredded cheese lightly
5. Slowly stir in cheese, allowing to melt down before adding in additional cheese
6. Serve hot with french bread, pretzels, cauliflower, green apples (whatever your heart desires!)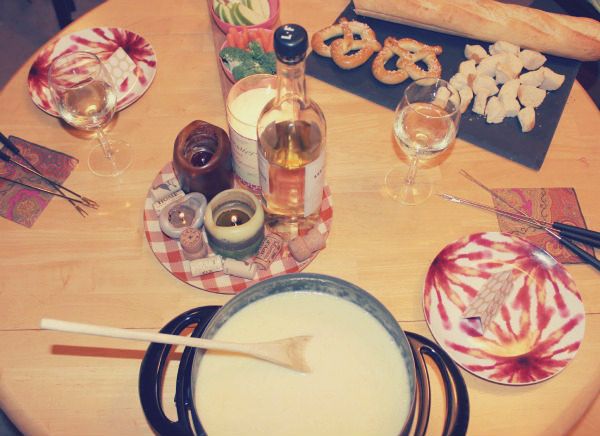 one of the most fun date nights to date!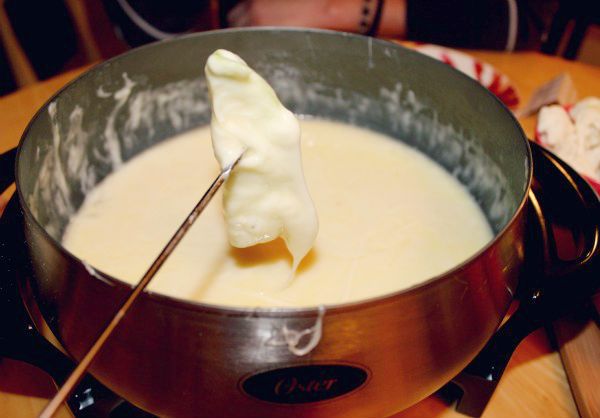 YUM!
french baguettes, pretzels, veggies & granny smith apples make perfect dippers
fitting the 70's fondue party theme with tie-dye plates & paisley napkins to hold fondue forks
I highly recommend investing in a fondue pot of your own, or trying it in a crockpot or stove top for a fun dinner party idea! We bought supplies for chocolate and were entirely too stuffed after this delicious meal!
Are you a fondue fan?
xoxo, lauren