Another one of my perennial fashion week favorites is Diane von Furstenberg. The Fall 13 collection was no different- this season was all about 70's glam with color and texture. She showed a lot of faux fur, suede, metallic leather & satin and had a modern twist on looks with bright pop colors like fuchsia and cobalt.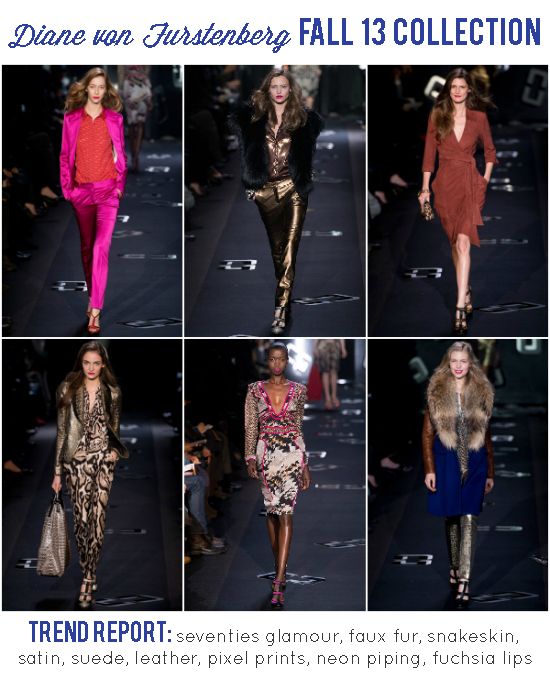 With the still freezing weather there's a lot from these looks that I could easily slip into my existing wardrobe, like that enormous fur collar and a brightly colored satin blazer.
get the look:
camel and faux fur coat/
/
snakeskin shirt
//
neon pink dress
//
cobalt suede heels
//
hot pink lipstick
//
cognac bag
//
metallic gold wedges
I'm continuing to search through the shows and bring the most wearable collections to LPF! The avante garde is fun to look at, but can be a bit tricky to interpret for the real world- where as these looks are a bit easier of silhouettes.
xoxo
,
lauren