My favorite time of year, New York Fashion Week is here! I've been checking out the collections and will try to recap fall 13 fashion trends from my favorite shows. The first show that (not surprisingly so) caught my attention was Kate Spade's collection, which had a colorful NYC theme!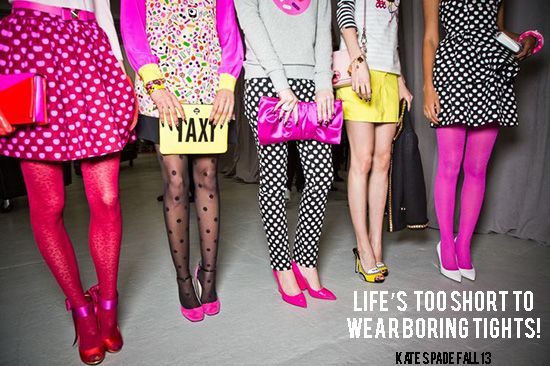 One of my favorite features of the show were the colorful and novelty tights and heels, but there was so much to love from the bright pop art prints, colorblocking, polka dots, bows and extra- big hair!
As I've said for so many seasons-- I dream of getting the chance to go in person to NYFW.. someday!
What have been your favorite shows so far?
xoxo, lauren