It's funny, because I'm fairly conscious about the food I'm putting into my body; trying to eat clean and as much organic, locally grown & non-processed food as possible. Though as much as I pay attention to nutrition- I rarely think about the beauty products I use and how many chemicals I expose myself to by using them on a daily basis.
I've recently been trying to buy more natural beauty products, read more labels, and swapping out some of more chemical-laden products with more organic or natural alternatives. I wanted to share a few of my favorite brands!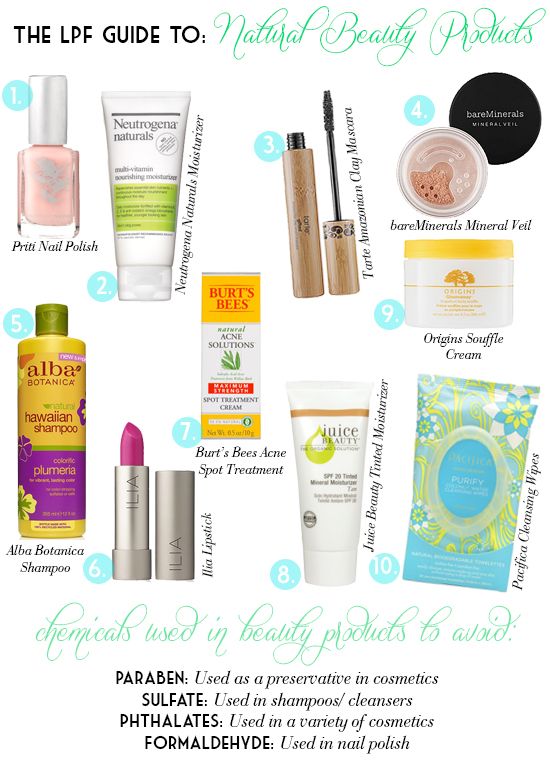 Some of the chemicals I especially try to avoid are: paraben, sulfate, phthalates & formaldehyde, all have links to potential cancer. I am by no means perfect, but I'd like to work towards eliminating the use of these. I've also seen a noticeable improvement in my skin and hair with all of the chemical free products I've been using.
10 Natural Beauty Products to Swap Out in your Cosmetic Bag
Do you have any favorite natural beauty brands or products? I'm always excited to try new ones!
xoxo, lauren