I am seriously in love with this shopbop "Domestic Goddess"
accessories editorial
- and I think it's because it reminds me of me so much. Always completely overdressed in the kitchen with accessories galore (which is a terrible idea given my accident proneness).
I am pretty proud of my journey to becoming a domestic goddess- though I'm nowhere near an expert in the kitchen, I thankfully have learned my way around (giving much credit to having my blog which has inspired me to cook + bake more often!). I really enjoy how gratifying a home cooked meal is!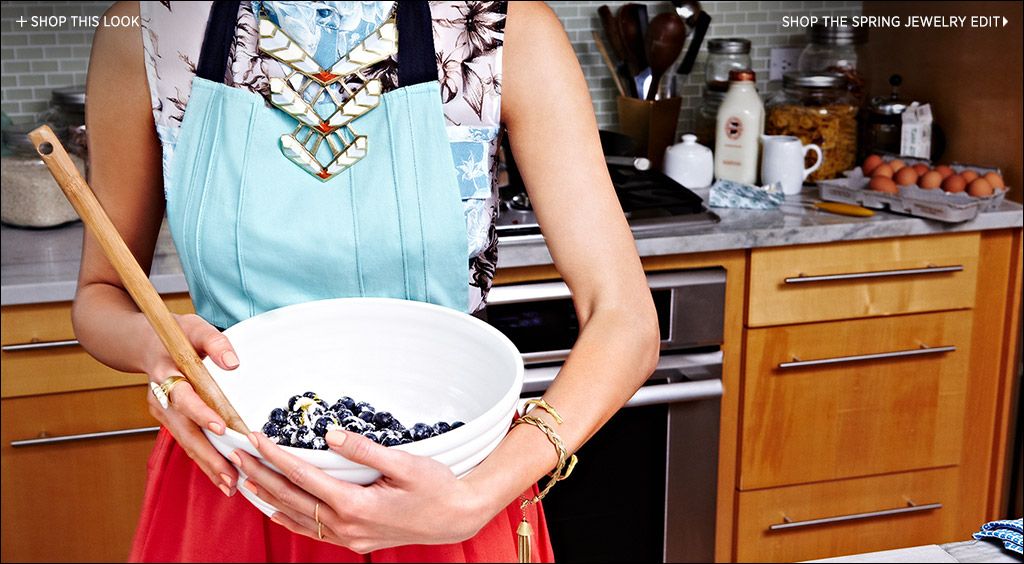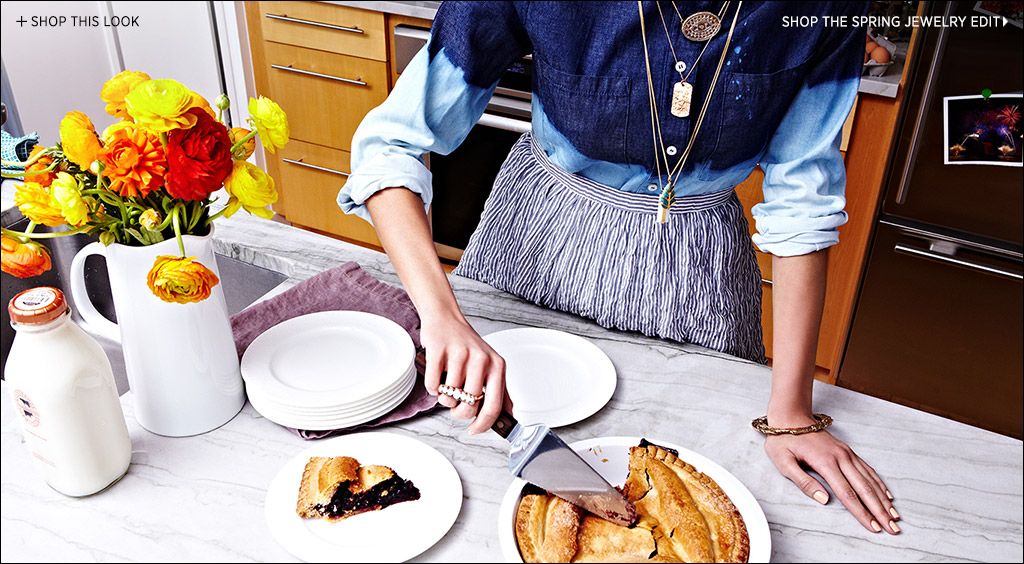 One of the things I've enjoyed most in learning how to cook is finding cute kitchen accessories- from colorful measuring spoons to aprons to keep clothes clean and decorative pot holders! These simple pieces make me want to be in my kitchen even more!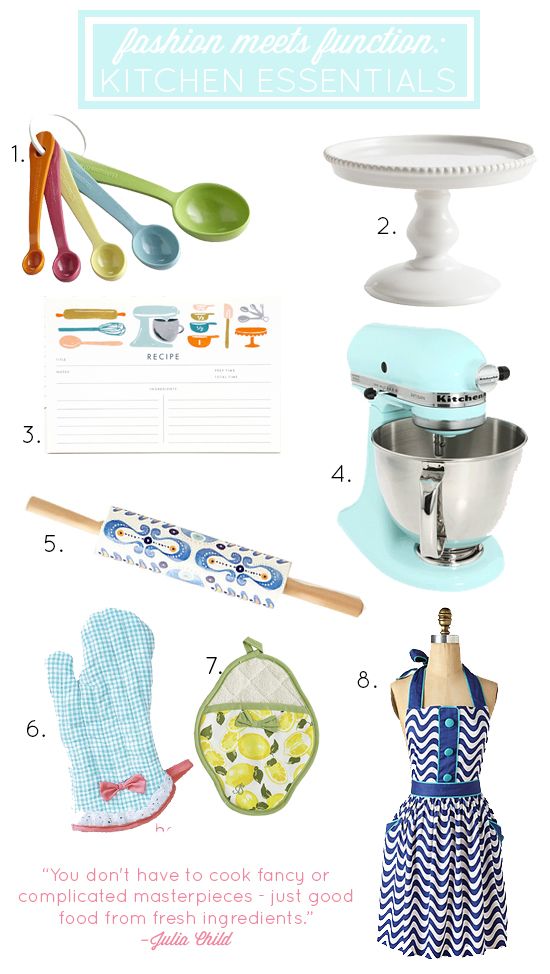 I had a heck of a time trying to pick out a Julia Child quote for this post. I didn't realize she was so quotable! Another one of my favorite quotes of hers- perfect for newbies in the kitchen like me is;
"This is my invariable advice to people: Learn how to cook- try new recipes, learn from your mistakes, be fearless, and above all have fun!"
―
Julia Child
,
My Life in France
What's your favorite meal/ baked good to whip up in the kitchen? (I'm a fan of some good southern comfort food- reminds me of home!)
xoxo, lauren