My inner literature nerd is absolutely geeking out over the new Great Gatsby film. I'm pretty sure it's the perfect combination of two of my favorite things- opulent twenties fashion & one of the most noted novels of all time. I even wrote a research paper in AP History about how fashion revolutionized the 1920's for women (say goodbye to corsets + hello to speakeasies and sassy drop waist dresses).
I've found a few of my favorite pieces inspired by the F. Scott Fitzgerald book & new
Baz Lurhmann
production! I have a feeling the fashion will not disappoint in the new film.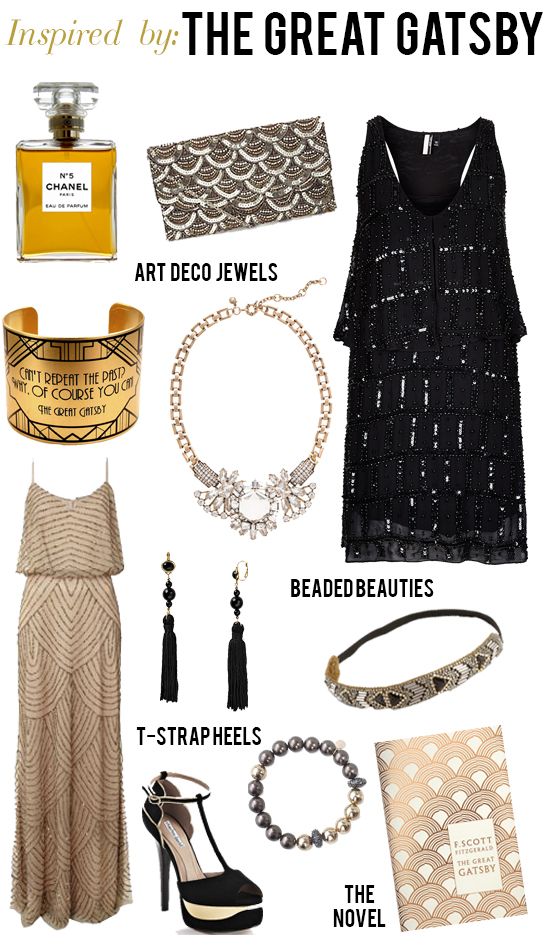 1920's fashion is known for art deco elements, drop waist dresses, fringe & beaded details and crystal jewelry. Wear these elements on their own to keep from feeling too flapper costume-y.
The costumes for the film look beautiful & the
soundtrack
in true Baz Lurhmann style should perfectly set the scene! Are you Planning on checking out the movie?
xoxo, lauren