I like to use the 4th of July as an excuse to be over-the-top patriotic. This look seriously couldn't be more me. I'm obsessed with the back of this little red dress from Modcloth, paired back to a navy statement necklace and some star studded flats!
This is one of the first years I won't be up at my grandparent's lake house for the 4th, so I will have to compensate with going to see some fireworks and grilling out here!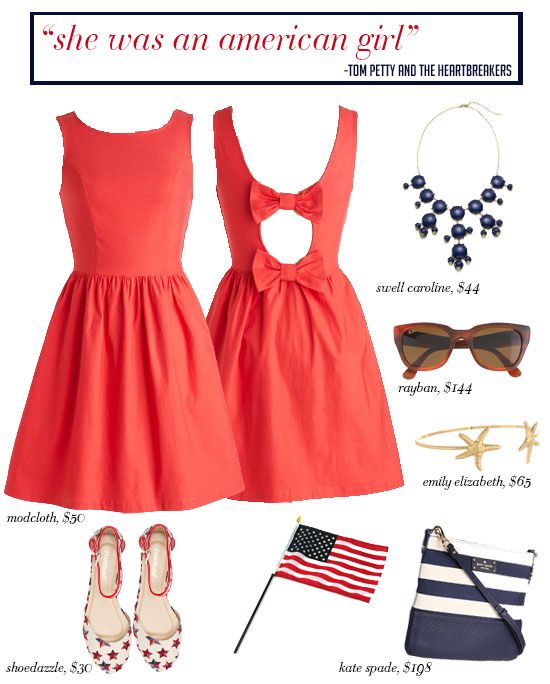 What are your 4th of July traditions.. and more importantly, what will you be wearing?
xoxo, lauren