Today was just too perfect outside not to step out for lunch. K & I like going to the park to eat our lunch and soak up some Vitamin D. I also like to recruit him to take some outfit pictures for me (think its bright enough outside? ;) I am obsessed with this fluorescent blazer- it's one of my favorite combos paired with navy + turquoise + mint!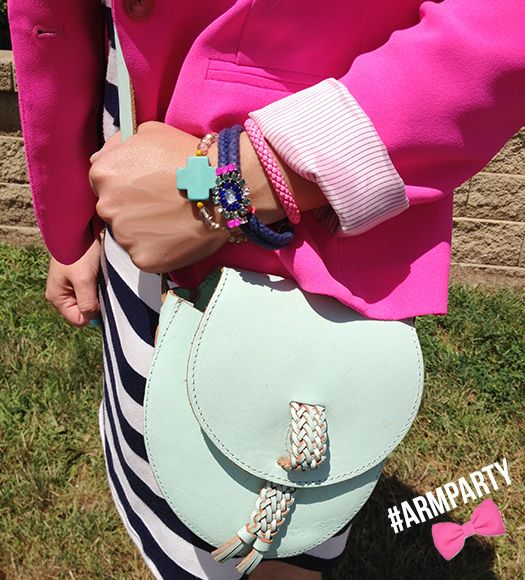 I'm sporting a few of my bracelets that are usually on heavy rotation. My sister Allie has an etsy shop-
Keep Your Balance
where she sells the perfect boho chic bracelets like the gold bead + cross piece I'm wearing (and donates 10% to charity!).
She is coming up this weekend for some sisterly bonding in Wisco and I absolutely can't wait!
xoxo, lauren