Next weekend I'm having a garage sale with the boyfriend's family. (One of those perks to house vs. apartment living)! I have a ton of clothes, accessories & housewares that I'm anxious to sell and I've been reading up a lot on creating the perfect garage sale atmosphere.
Some of my favorite inspirations for a stylish and successful yard/garage sale are making it feel less like a bunch of "stuff", and more of an Anthropologie-like shopping experience. Anthro is truly the experts at making vintage and one-off items feel like they are artfully curated.
I've created this handy printable garage sale checklist which I will be using myself this week to make sure I don't forget any details!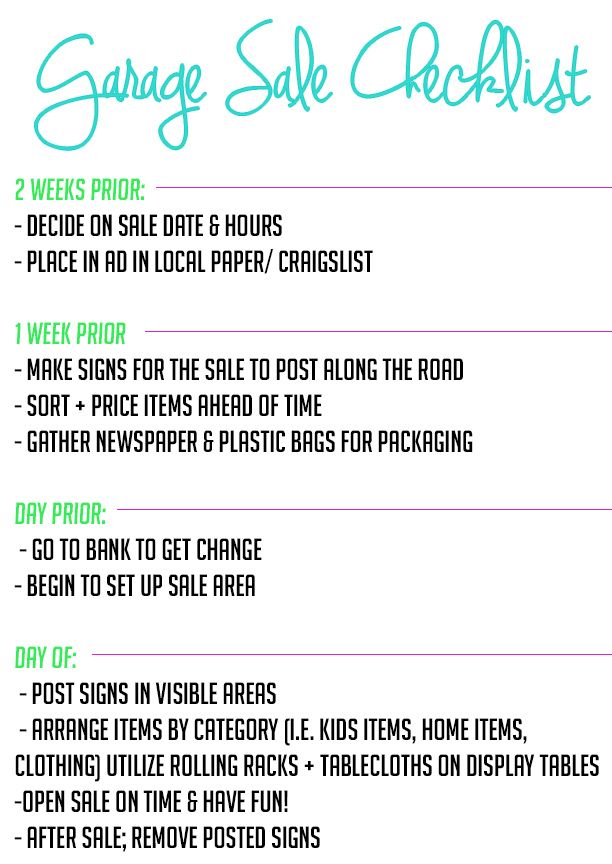 Now, to share some of my favorite Garage sale inspirations- many of which we are hoping to incorporate into our sale (including offering payments with
"square"
to accept credit cards!). I love the idea of staging a garage sale just like you would an interior to give items new life and purpose. It's the little things that go along way- i.e. silverware tied up in ribbon, clothes hanging on a clothing rack, or necklaces hanging off of pegs.
a totally stylish yard sale sign is a win in my book //via
pinterest
grouping like items together & creating stylish signage // via
country living
Mismatched items get an antique store feel when paired together colorfully // via
BH&G
I'm super excited to share with you pictures from our garage sale next weekend. I'm hoping I can put some of my visual merchandising experience to good use and put on a profitable + fun to shop sale!
xoxo, lauren