Can you believe the start of college football season is less than a month away?! I love being a Seminole alumni because near or far from Tallahassee I have a connection to all the alumni out there. If you followed my blog at all in college, cowboy boots for
game day
were kind of my thing!
So, I was SO excited to show off a pair of my new
College Boots
from Nocona Boots! In typical southern gameday fashion I like to pair back mine to a gameday dress (
Twelve Saturdays
has the best!) or school spirit tee & skirt! Can't wait to get back to Doak Campbell statidum to rock these.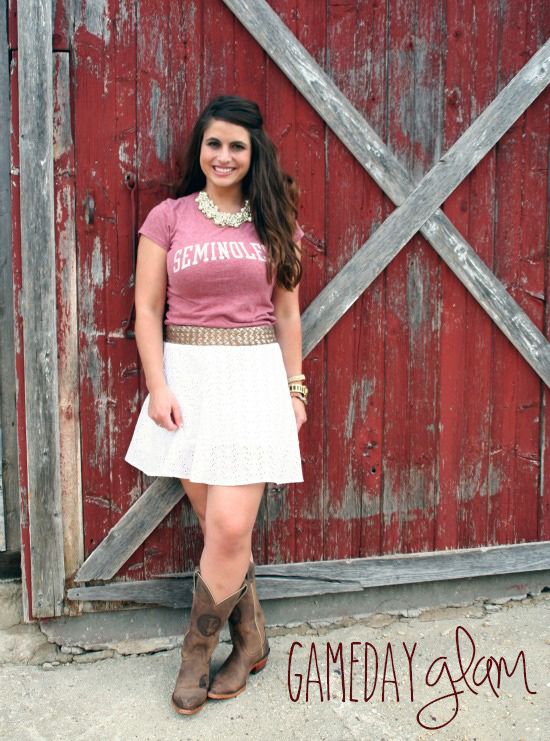 Whether you go to Alabama to Wyoming or anywhere in between, get your pair of Gameday Boots from
College Boots
! They will make a serious statement at a tailgate!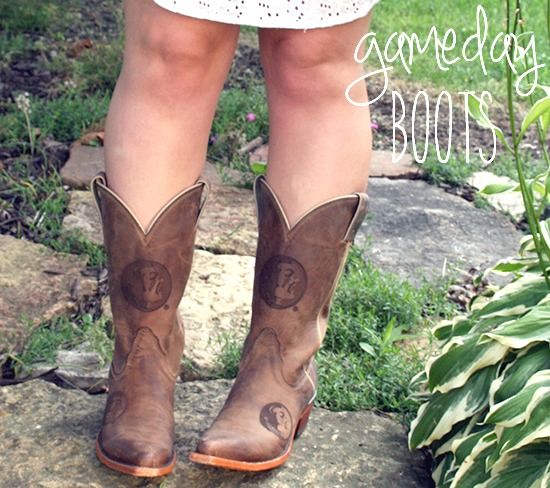 If you're as big of a football fan as me be sure you check out our first issue of
La Petite Fashionista Mag
where we highlight gameday recipes, style & traditions! I plan on rocking these boots to all of the games I watch up in Wisconsin as I make a fool out of myself doing the "chop" & war chant!
What college football team holds the key to your heart?
xoxo, lauren
P.S. For all of my fellow Wisconsin bloggers, I'm going to be hosting a blogger brunch in Madison on August 17th! Email me for details!