I love a handcrafted cocktail (Kyle is so meticulous and creative that he's usually my bartender). We love coming up with new combinations using ingredients we have in the house and muddling them together to create unique flavors.
Tonight I made what I like to call a Strawberry Basil Fizz, using our new basil plant. I am a sucker for herbs in cocktails- it just makes them feel extra refreshing!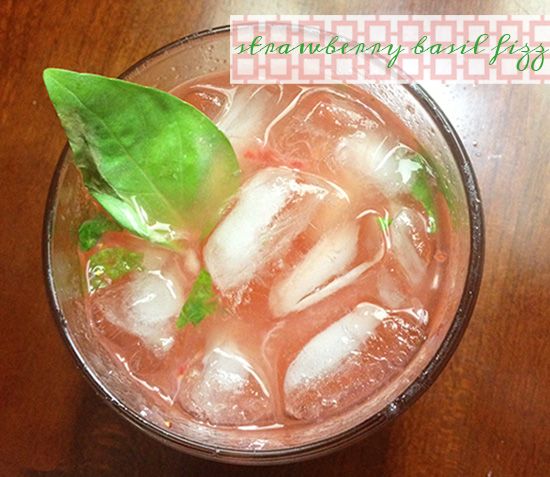 Strawberry Basil Fizz Cocktail
4 strawberries sliced in half
1 Lime
4 Basil leaves
1.5 oz of Club Soda
1.5 oz (1 shot) of Vodka
1 tbsp Simple Syrup
Muddle the strawberries & basil, squeeze in the juice of one lime, simple syrup & pour vodka into a cocktail shaker with ice. Strain into highball glass over ice, add club soda and garnish with a basil leaf.
Voila-- a garden fresh cocktail for your weeknight happy hour! I used my
Little Black Dress Vodka
which is extra smooth, and you couldn't even taste any alcohol in it (dangerous- I know!)
Cheers!
xoxo, lauren