Today's post is a nod to my guy for his birthday! We've been living together for the last couple of months and it's been great. Lots of cooking together, Game of Thrones nights & really just a lot of fun. One of the biggest challenges of sharing a space is finding a shared design aesthetic. I tend to be overtly colorful and girly, he is very modern and simplistic. A match made in design heaven right?! ;)
I'm on a mission to find a good compromise for both of us for the bedroom; something that feels comfortable to us both, yet still allows us to incorporate a little bit of our personal design style. I can imagine any design savvy readers living with a significant other or spouse can relate!
I've pulled a few of my favorite masculine meets feminine designed bedrooms. They are a great balance of femininity and style yet grounded in neutrals and masculine accents.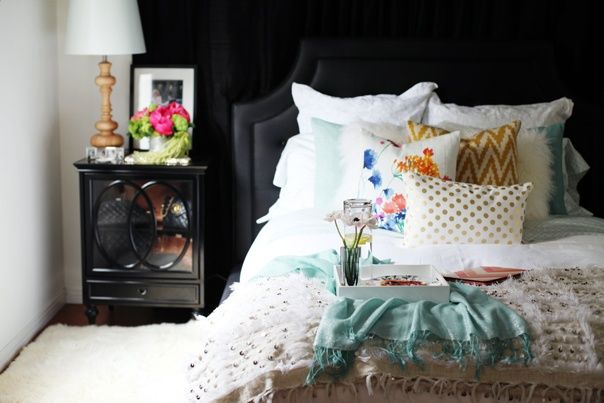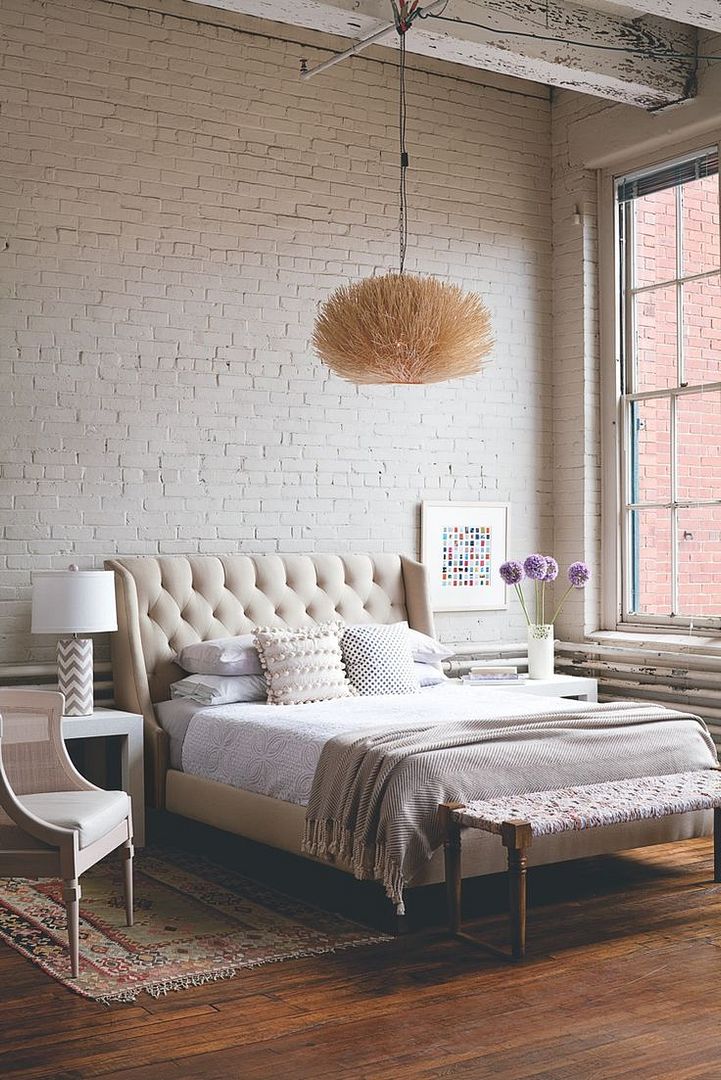 via
twelve chairs boston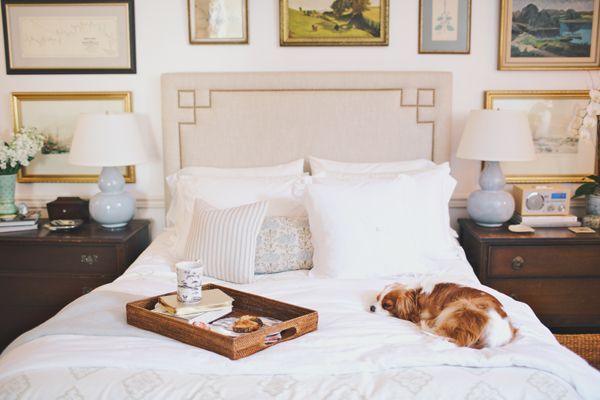 via
the glitter guide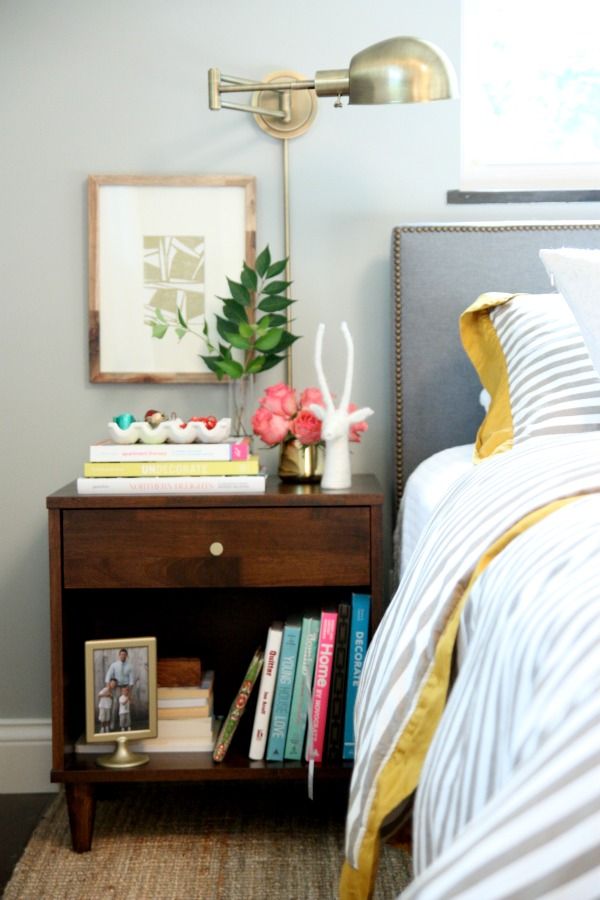 via
house tweaking
Just as relationships are all about compromise so is interior design in a shared living space. I love this take on masculine meets feminine decor for a master bedroom.
In our case, Kyle's side is modern meets techy (that red lego looking item is actually a jambox speaker), mine would be shabby chic with a splash of bold pattern.
get the look
:
[his]:
i
love you more than bacon pillow
// herringbone blanket
(similar)
//
reclaimed wood nightstand
//
jambox speakers
//
carpenter chrome lamp
[hers]:
chevron brown pillow
//
ooh la la pillow
//
chelsea simple bedside table
//
turquoise throw blanket
//
deer antler jewelry holder
//
turquoise frame
//
capri blue candle tin
What's your advice for designing a shared space?
xoxo,
lauren