I wanted to share a few of my favorite snapshots from our place all decorated for Christmas. I'm loving all of the special details this year like our barnboard chalkboard, my girly presents under the tree (glitter ribbon & pink and teal candy cane prints please!), our rustic holiday tabletop decor and metallic print from Jenny Bevlin!
We've had so much fun getting in the Christmas spirit this year with our decorating, lights & baking that I hardly noticed that Christmas Eve is only a week away! Though most of my shopping is done, this time of year is a whirlwind. I can't wait for some time off to spend time & celebrate with family and friends.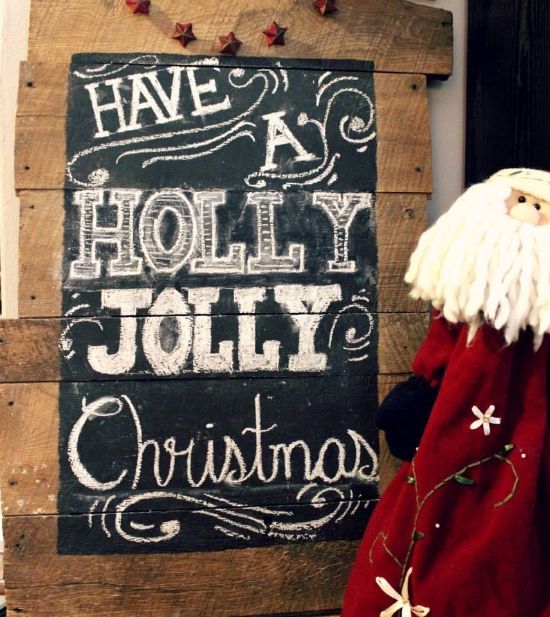 My boyfriend hand lettered this reclaimed barnboard chalkboard- so talented and PATIENT!
Presents under the tree wrapped with kraft paper, glitter & metallic ribbons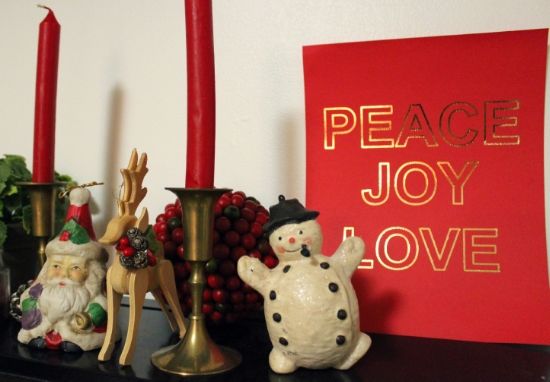 Dreaming of a White Christmas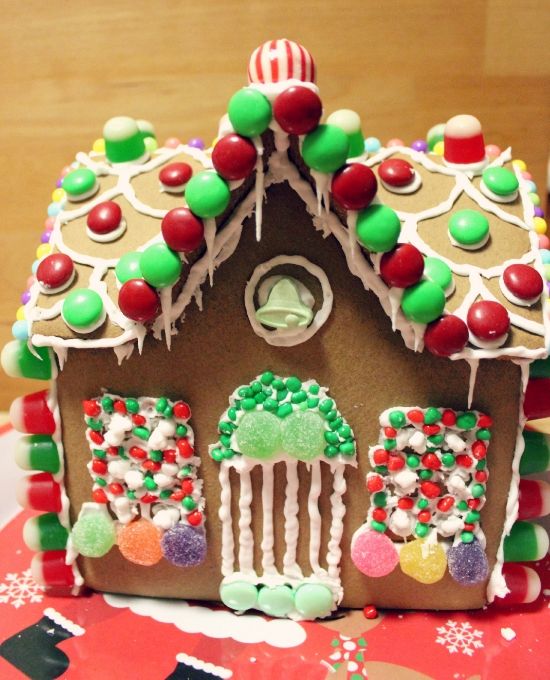 Winter Date Night Fun- Gigerbread House!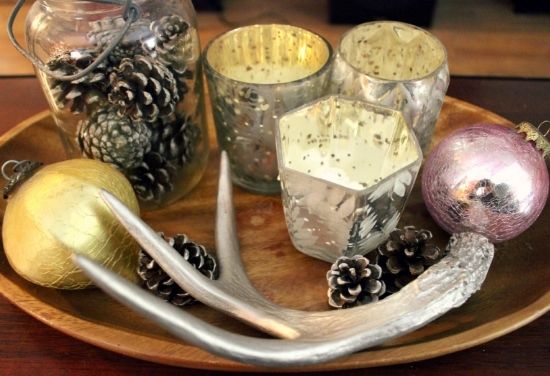 Rustic holidays with metallic antler, mercury glass candles, sparkly pinecones & vintage ornaments
How have you been getting in the Christmas spirit this year? A little Elf watching & present wrapping always seems to do the trick for me!
xoxo, lauren