I can't believe it's 2014 already! I'm not exactly sure why, but I feel more excited than ever for this year. I think it is going to be a big year for La Petite Fashionista. I can't share all of my ideas yet- but I am so thankful for how this little blog of mine has come, all of the awesome and supportive readers, and opportunities I've had.
Each year I share my goals for La Petite Fashionista for the year to come and it's so fun to see these goals evolve along with my blog. I've been reading the "Four Part Entrepreneur Cocktail" Book by Hilary Rushford of
Dean Street Society
and am feeling extra inspired.
These are a few of my goals for the new year- it's going to be the best yet!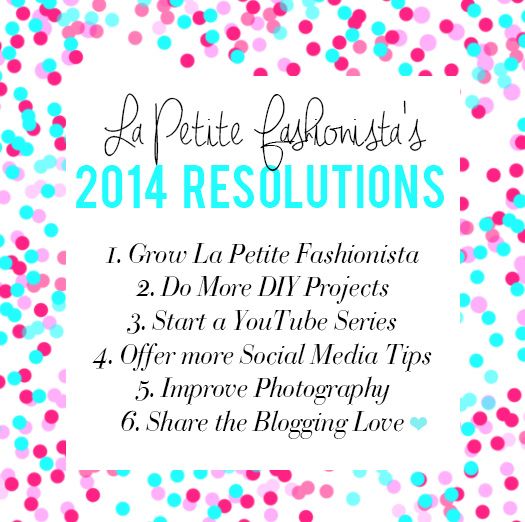 What are your goals for the new year? Whether for blogging or personal.- I'd love to hear what this year has in store for you!
I'd also love if you comment or
tweet
me with anything that you'd like to see more of from LPF in 2014!
xoxo, lauren