Today's post is an ode to one of my favorite interior design "staples" the
Ikea Expedit
- especially for the fashionista on a budget. I have one I bought when I first got my own my place that's become overflow for my wardrobe that's now been squeezed into a closet that Kyle & I share. It's fun to think about all of the purposes it's served since I first moved into my little bachelorette pad.
It's an incredibly versatile furniture piece whether used as a room divider, bookcase, tv stand, bar area, room divider, or craft room organizer and I've rounded up a few of the most stylish examples of its uses.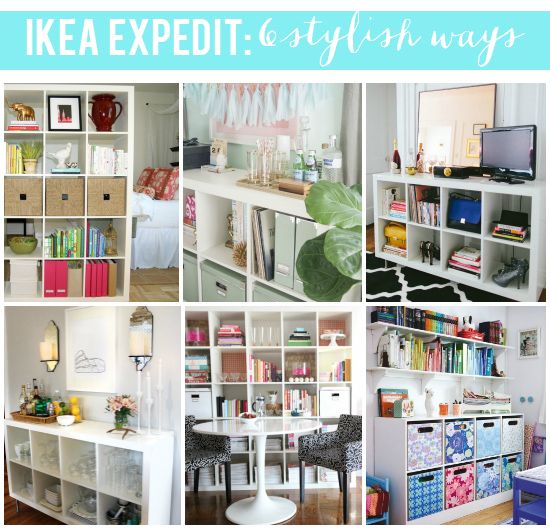 I have a love-hate relationship with Ikea; Love all of the modern + affordable pieces / hate their terrible customer service (i.e. that one time my table came with 3 legs and they wouldn't ship me a 4th!). The Expedit is definitely a LOVE.
I've also found it's really great for organizing and containing clutter because it fits little fabric baskets in it perfectly! It's a great space saver for small houses and apartments. As you can see above there are a million ways to style it whether with books, trinkets or glassware.
Do you have any ikea furniture or better yet- the Expedit bookcase? What do you use yours for?
xoxo, lauren