My Super Bowl started off as a few appetizers while we watched the game and ended up as a blog photoshoot! We just had too many delicious dips and snacks not to document. Of course, I couldn't help myself in making some fun printable signs for our table too! I felt especially old when Kyle's brother didn't get my "I dip, you dip, we dip" reference (
90's
dance jam anyone?)
We ended up doing a DIY baked potato bar (which is super easy if you had a lot of people) & some of my favorite gameday appetizers + dips!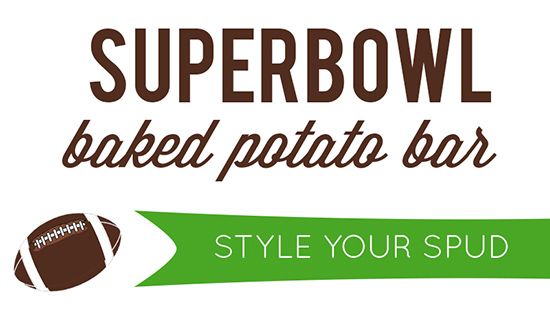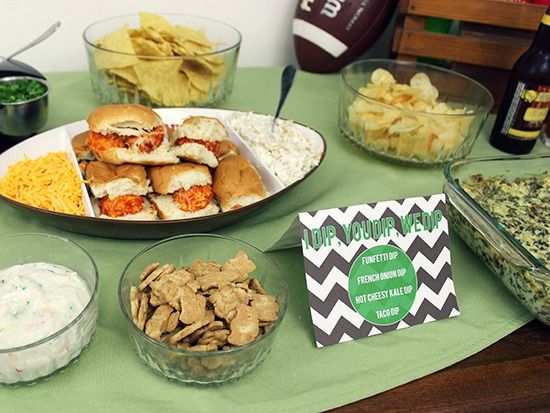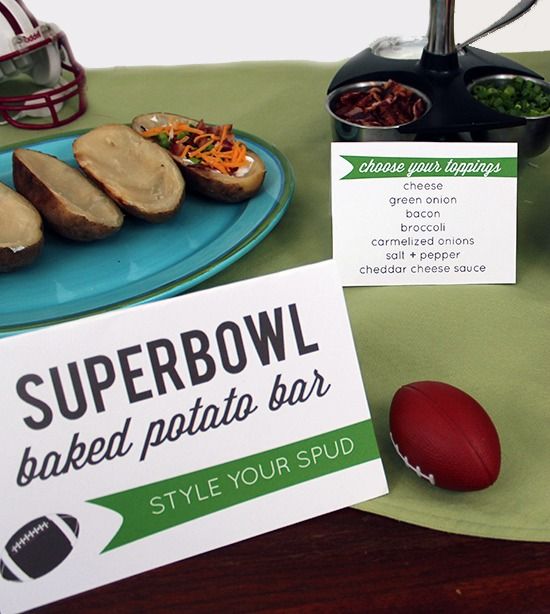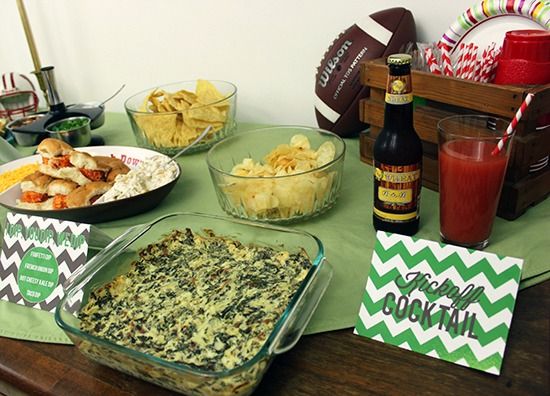 Our tasty Super Bowl menu was:
Need to spontaneously decorate for a party? Find items around the house to add some flair to your buffet table. Lucky for me I live in a house with two boys so we've got a lot of sporty "props" laying around to decorate with. To them they're just footballs, for me they're party props.. sigh. I also found this cool wood crate that became the perfect silverware, cup & straw holder!
I also did a recap of my favorite stylish social media coverage of the Super Bowl by lifestyle brands on the
LPF Media
site. I shared some helpful tips for connecting your blog content to engage readers during a special event!
xoxo, lauren