I had a TON of fun live tweeting the Oscars red carpet & awards show with the @
midwestbloggers
team tonight! What I loved about the Oscars this year, was that so many of the movies up for awards were not only critically acclaimed, but universally enjoyed by audiences as well. I have to admit that my favorite part of the night is the dresses!
Offering up our commentary on twitter (
#mbOscars
) was a great way to analyze what everyone was wearing. It was very obvious after watching all of the actresses enter the red carpet, that there were some definite trends happening tonight. I've rounded up a few of my favorite trends & the dresses that fit into each of the categories- neutral & embellished, black sleeveless gowns & pretty pastels. The pink heart, means it's an LPF fave!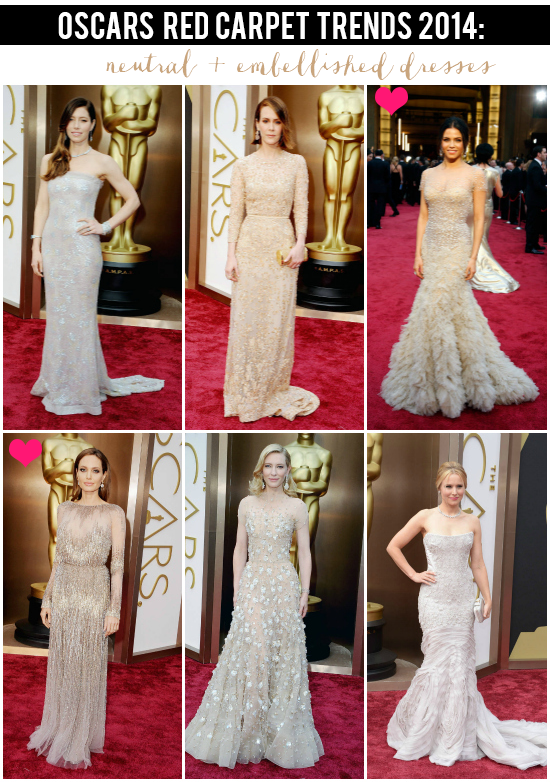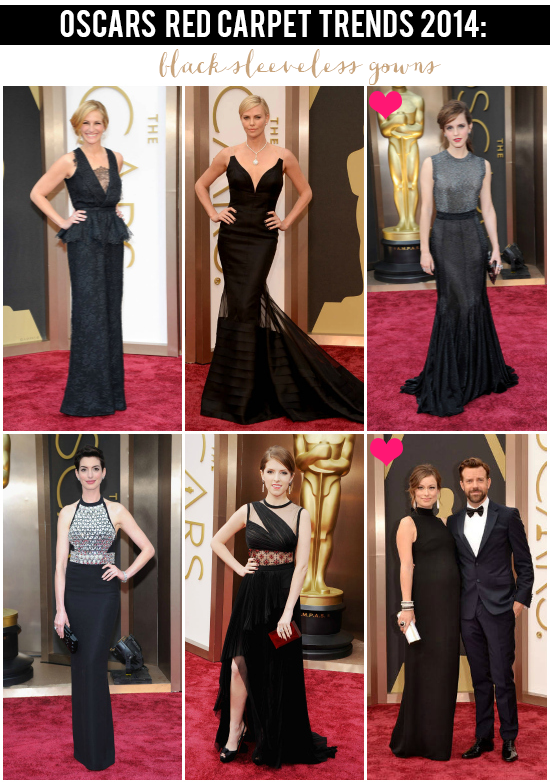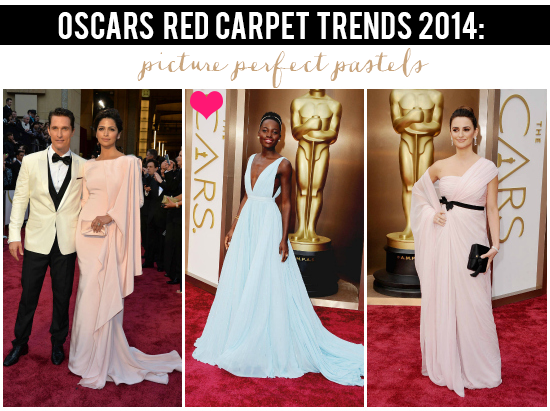 all red carpet images & dress designer details via elle.com
I have to say that my absolute favorite dress of the night had to be Lupita Nyong'o's floaty robin's egg blue gown (seen above). It felt a little reminiscent of Cinderella, and in a sea of similarly colored dresses, it truly stole the show! I also liked seeing pregnant mamas to be Olivia Wilde & Kerry Washington looking truly stunning in their dresses.
I have to apologize for my absence this week. I've been on a blissful but very busy vacation and wedding for my dearest friend
Jocelyn
. Tomorrow I am jetsetting again for an
extremely
exciting blog partnership with one of my absolute favorite brands. SO many good things happening!
Tell me, who was your favorite Oscar red carpet gown of the evening? Did you spot any trends?
xoxo, lauren