Today I turn 25 (!!) and let me tell you, I'm so excited for all that this year will bring. So far I am loving my
entrepreneurial journey
and all that it's allowed me to do. I've been working through
Marie Forleo
's
B-School program & working in a small group as part of
Hilary Rushford
's Mentorship Coterie and it's been such an inspiring experience. The outpouring of support from family and friends is so special to me.
Okay, sorry for getting all cheesy on you all! Let the champagne popping and birthday celebrations begin!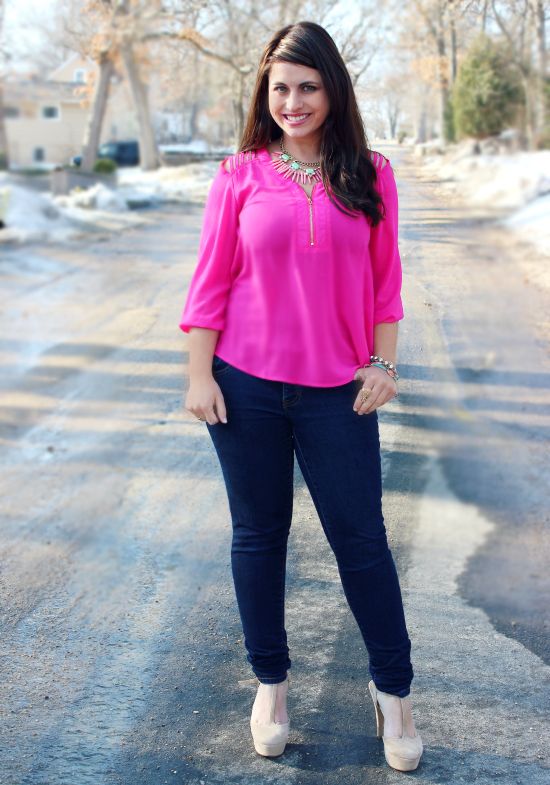 Nude Heels: Jessica Simpson
I picked up this pink blouse & super fun statement necklace at the Lizzibeth fashion show last weekend! I thought it couldn't be more perfectly me! My blog & readers have been here through so many birthdays for me. So thank you endlessly!
xoxo, lauren